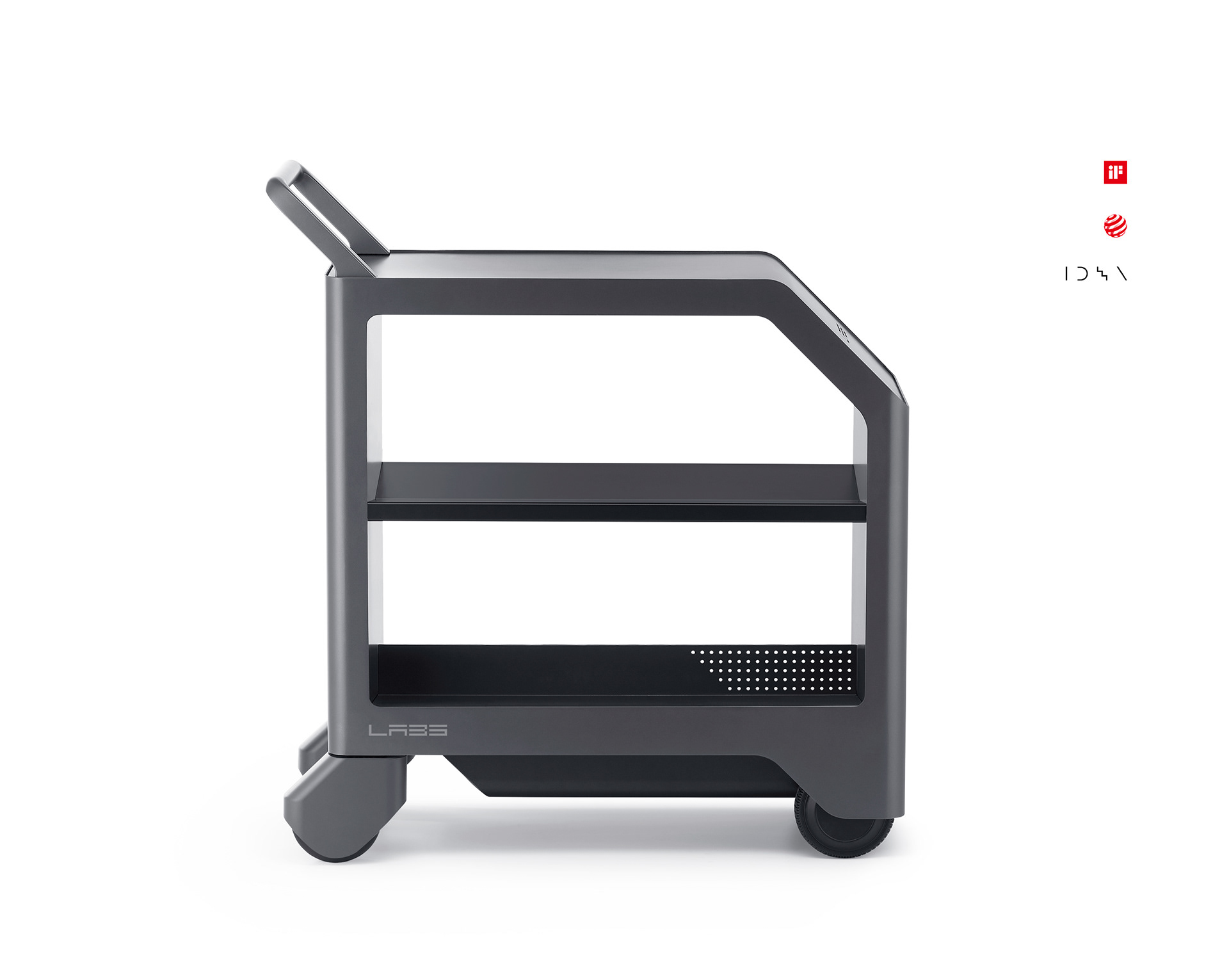 NAVER LABS AIRCART

AIRCART makes it easy and safe for anyone to carry heavy objects with the power of electric motors. Physical human-robot interaction (pHRI) has been applied, and It alleviates labor difficulties in everyday spaces. The user's intention is controlled by the force sensor attached to the handle, which controls the movement (driving force and direction) of the cart in real time, so that anyone can use it intuitively without having to learn how to operate it. AIRCART is actually used in factories, warehouses, and huge bookstores.
Creative Directing: Kim Seungwoo
Design: Kim Seungwoo, Im Minkyo
Photo Shoot: Bang Sangsik
Photo Editing / Visualization: Kim Seungwoo
© NAVER All Rights Reserved.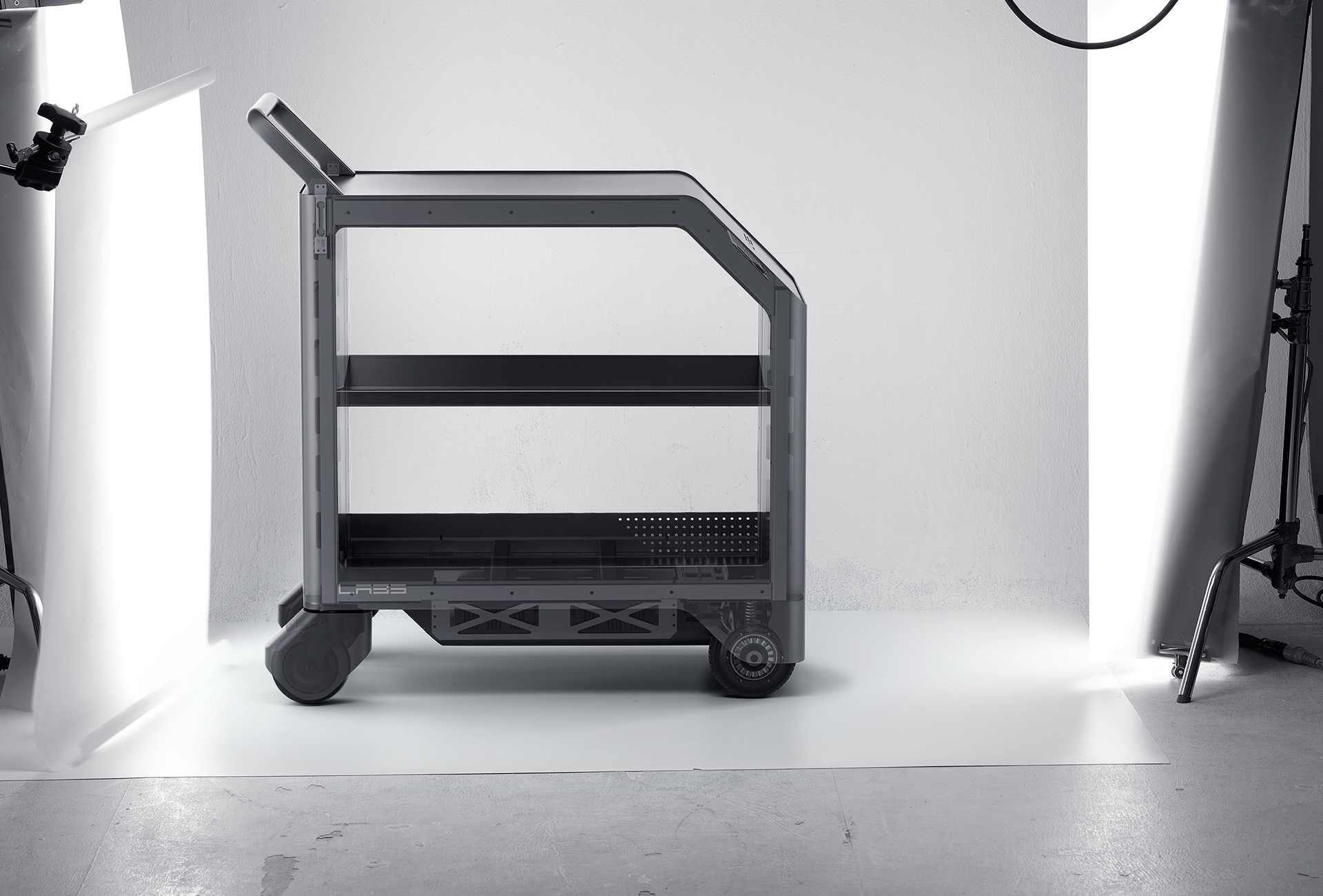 HUMAN-POWER AMPLIFICATION TECHNOLOGY
AIRCART is an electric cart that allows anyone to easily carry heavy loads with intuitive physical human-robot interaction (pHRI) technology. It was named 'AIRCART' because the motor automatically increases its power giving the impression that the cart is gliding, even when carrying heavy objects. The two load cell sensors mounted on the handle recognize the direction the user intended and add force in the direction. So control is intuitive and simple from the start. The force is strong enough women can also easily climb a ramp carrying the burden of 100Kg. AIRCART is available for use at large bookstores and factories.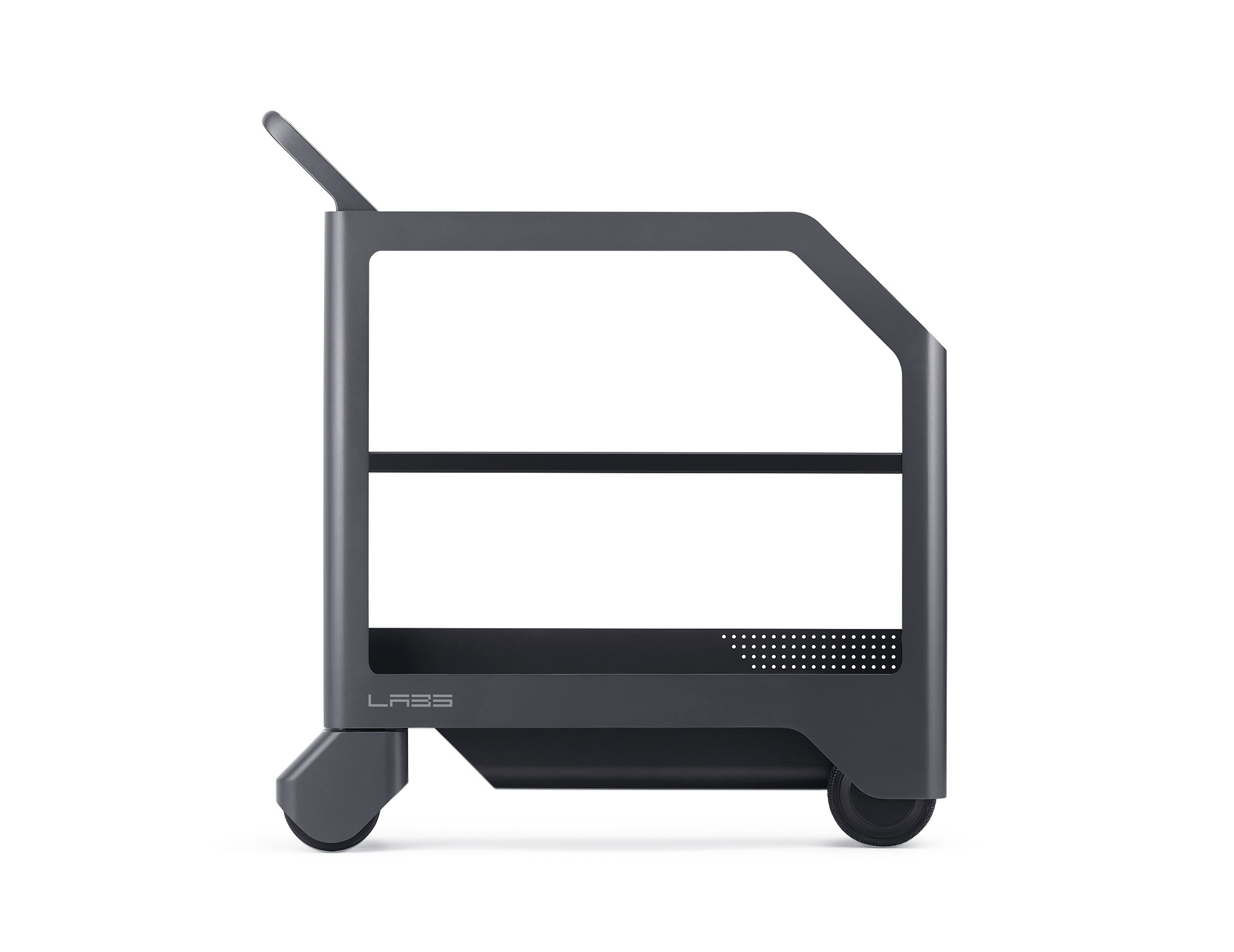 DIAGONAL LINE, CONNECTING TWO KEY FEATURES: THE HANDLE AND WHEELS
The handle using load cell sensors and the motor wheels, which play a key role, have been metaphorically connected though the diagonal line.
We pursued a more stable and robust design to match the essence of the product. The straight and diagonal lines with refined curves create more unique, modern aesthetic.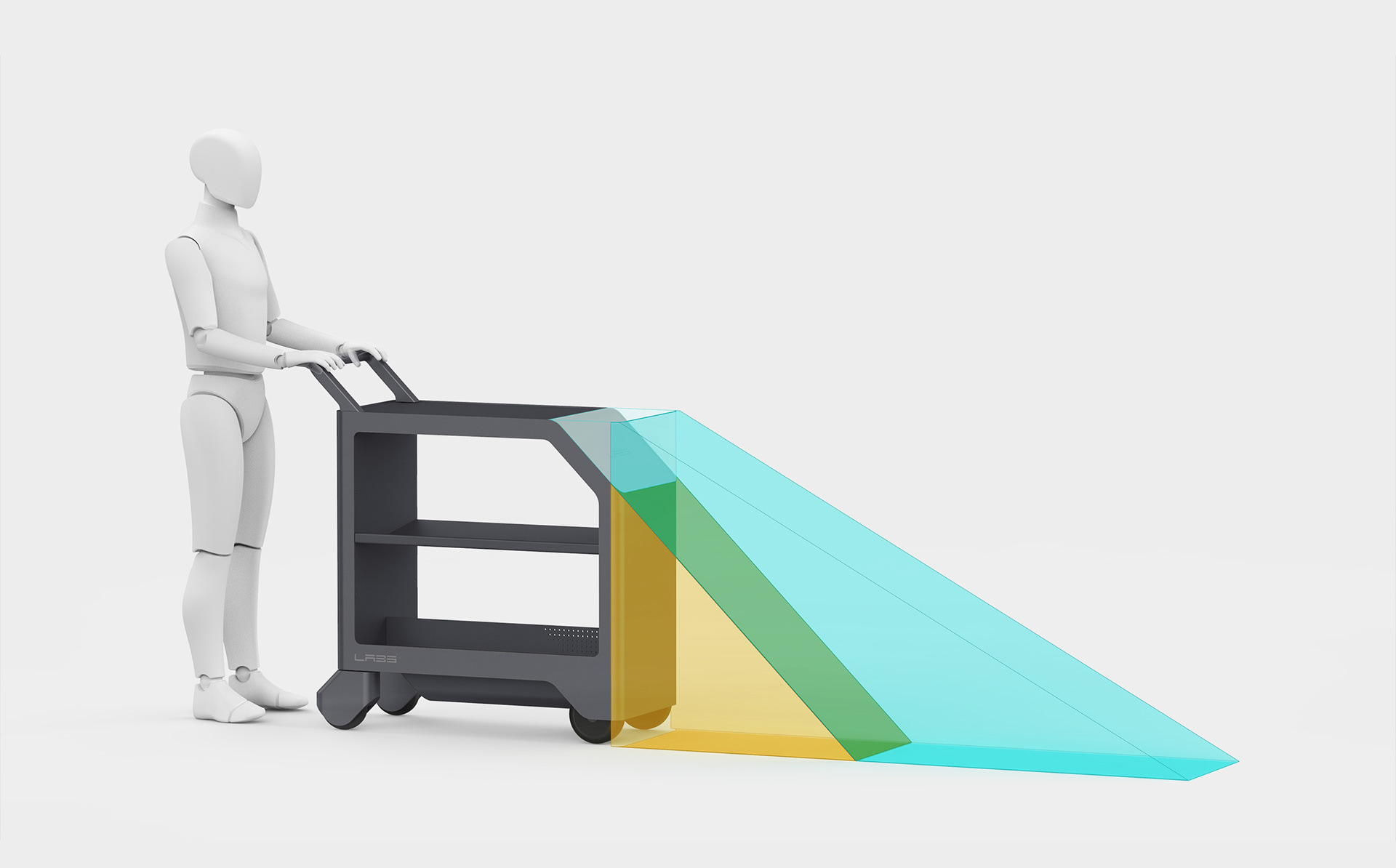 MINIMIZE BLIND SPOT
AIRCART minimizes the front blind spot by removing the front corner that blocked the field of view. The users can easily detect if there's sufficient space in front of the cart to prevent collisions. The unique design achieves excellent usability and safety.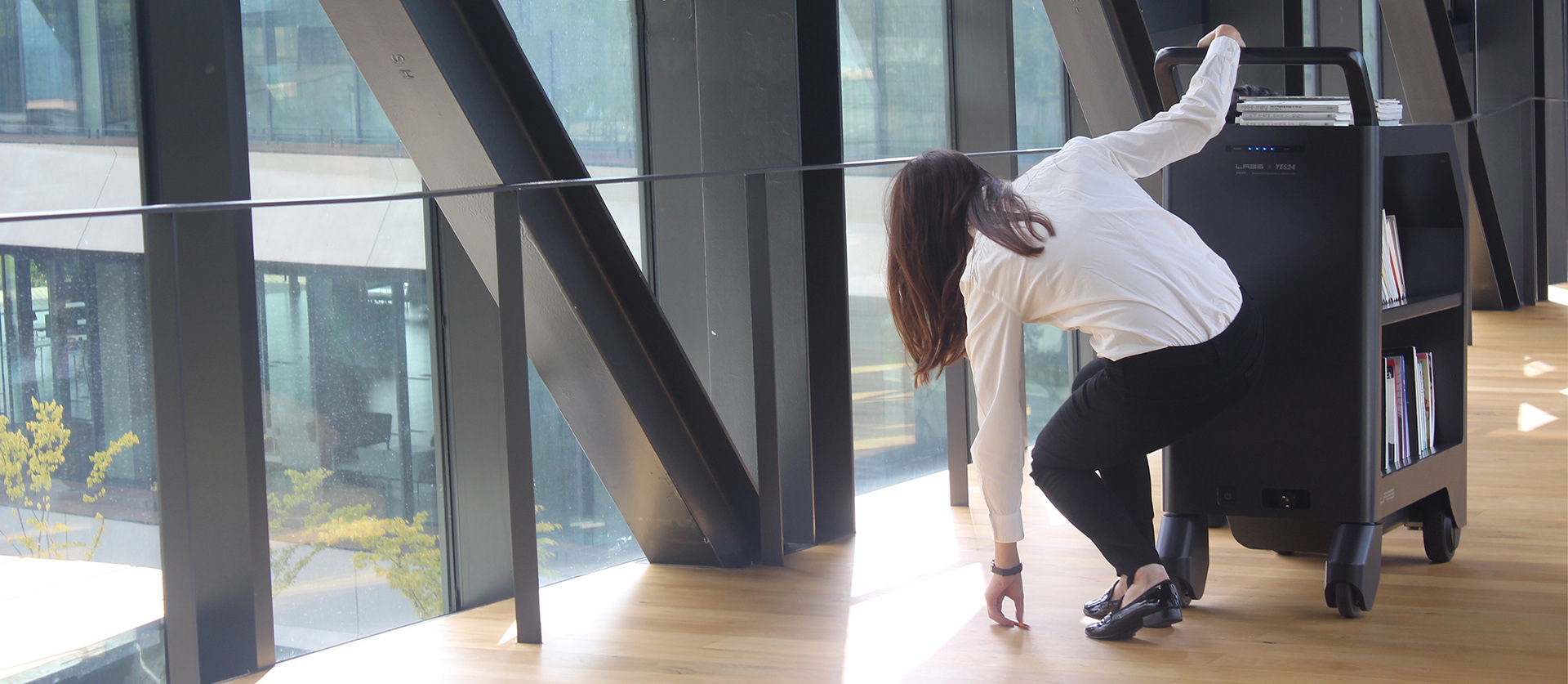 AUTOMATIC BRAKE FOR SAFETY

Equipped with an automatic braking system, accidents are prevented when going up or down a slope. This is same even when carrying heavy objects.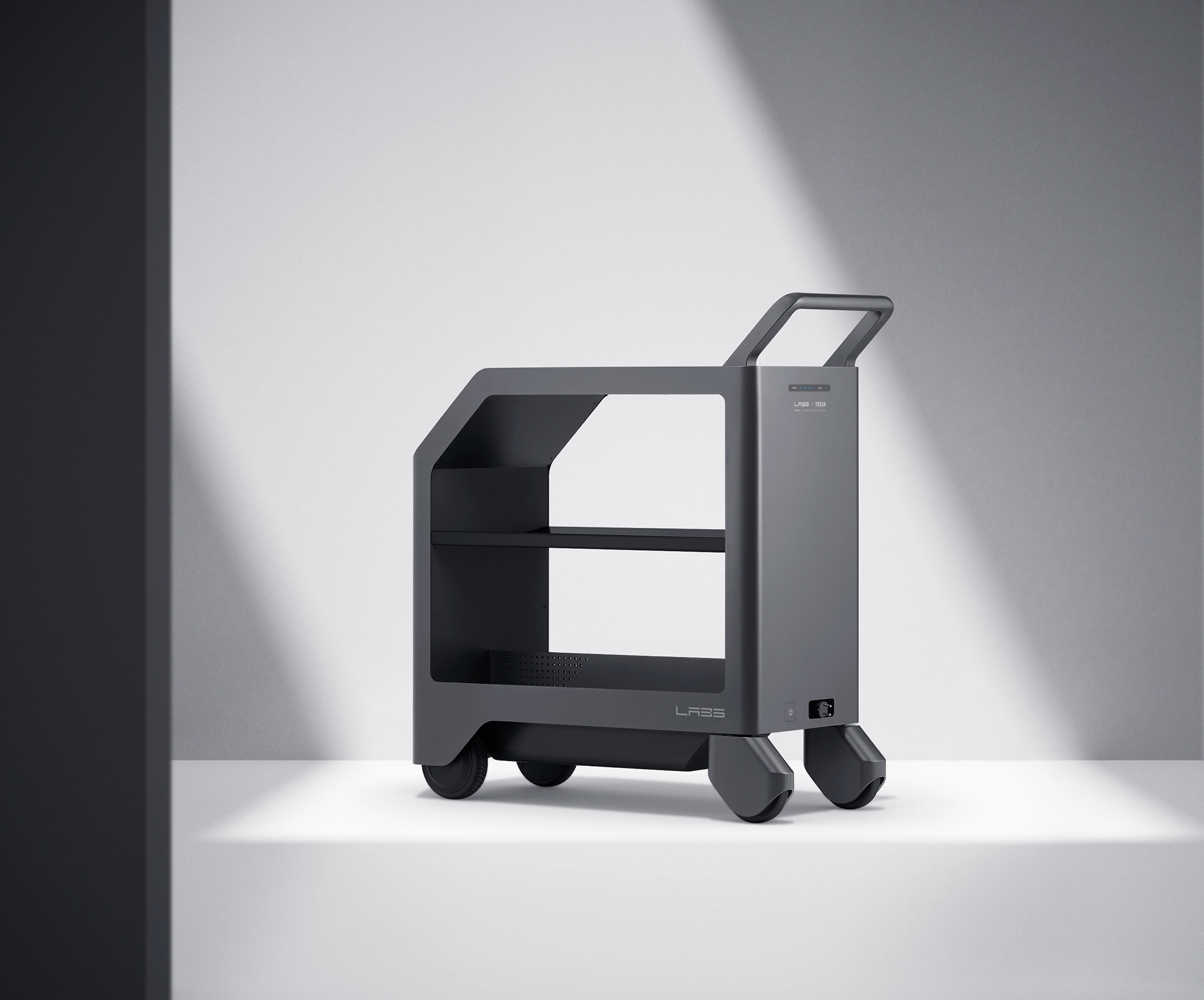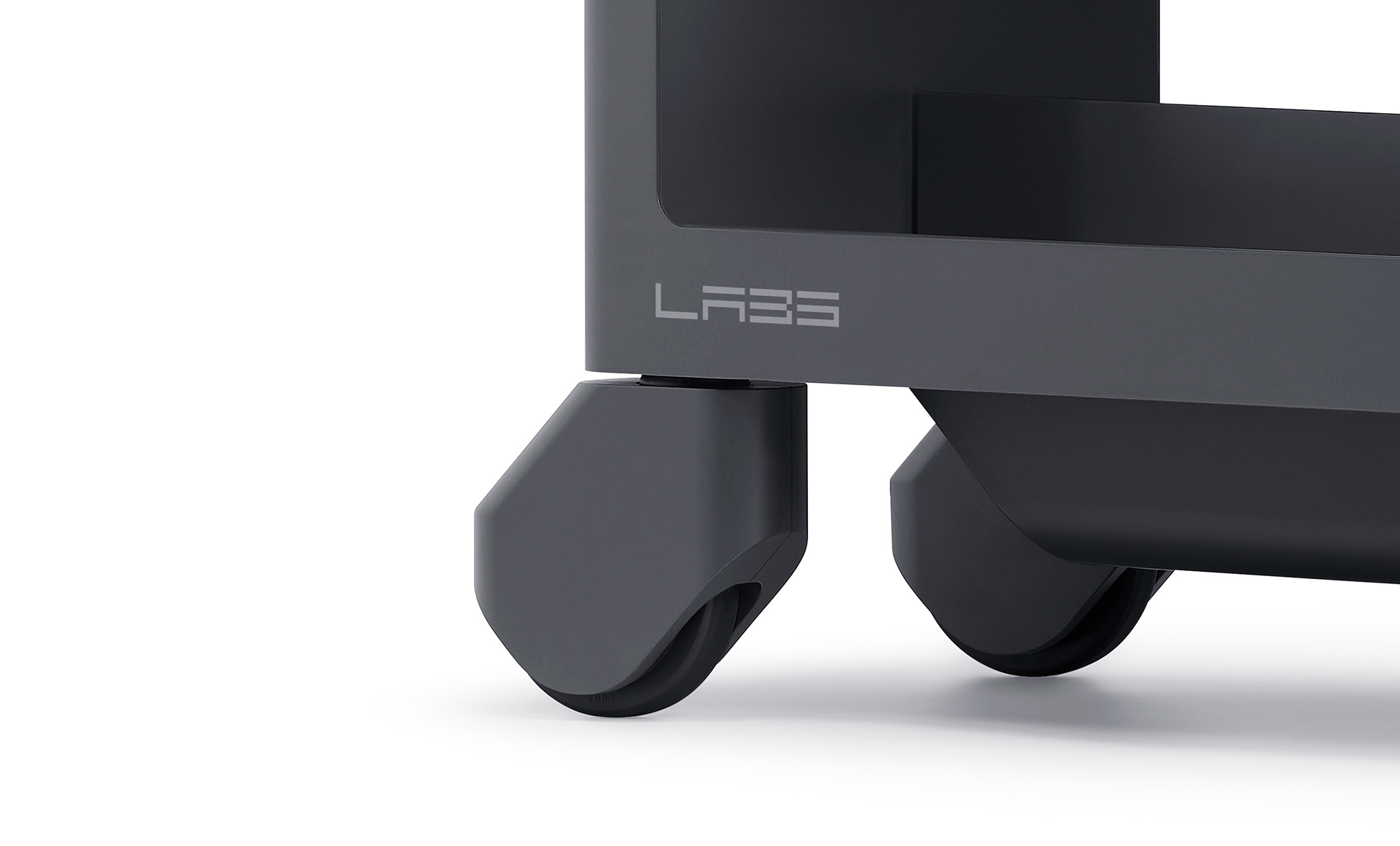 INTUITIVE INTERFACE
AIRCART controls the movement in real time by measuring the pushing force and direction from the handle's sensors. This product provides a powerful function that allows people to carry heavy loads easily, but does not require any learning. Its intuitive usability can greatly help people's workforce. Anyone can easily use it without having to learn how to operate it.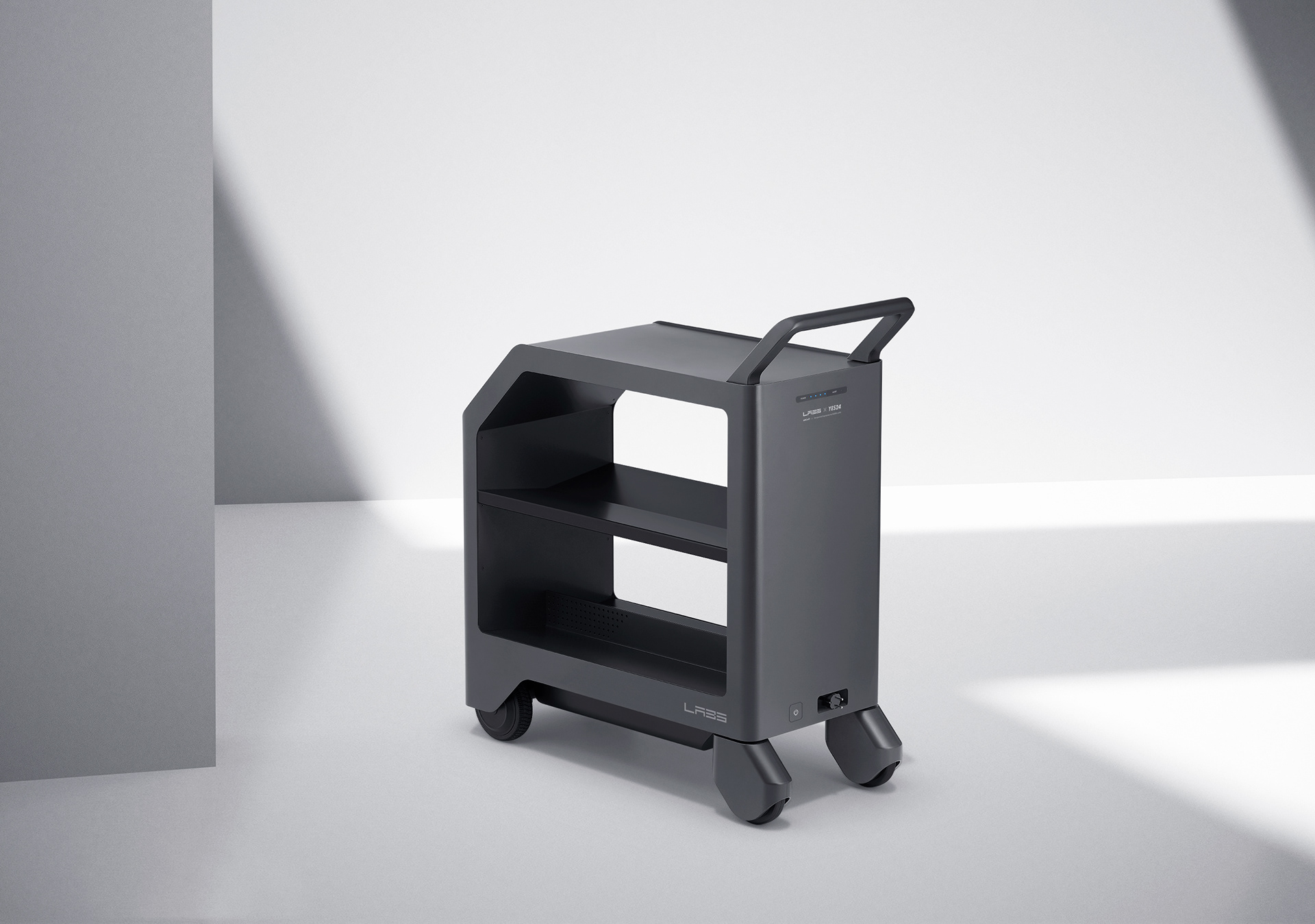 The loading shelves are tilted inwards so that books don't fall out.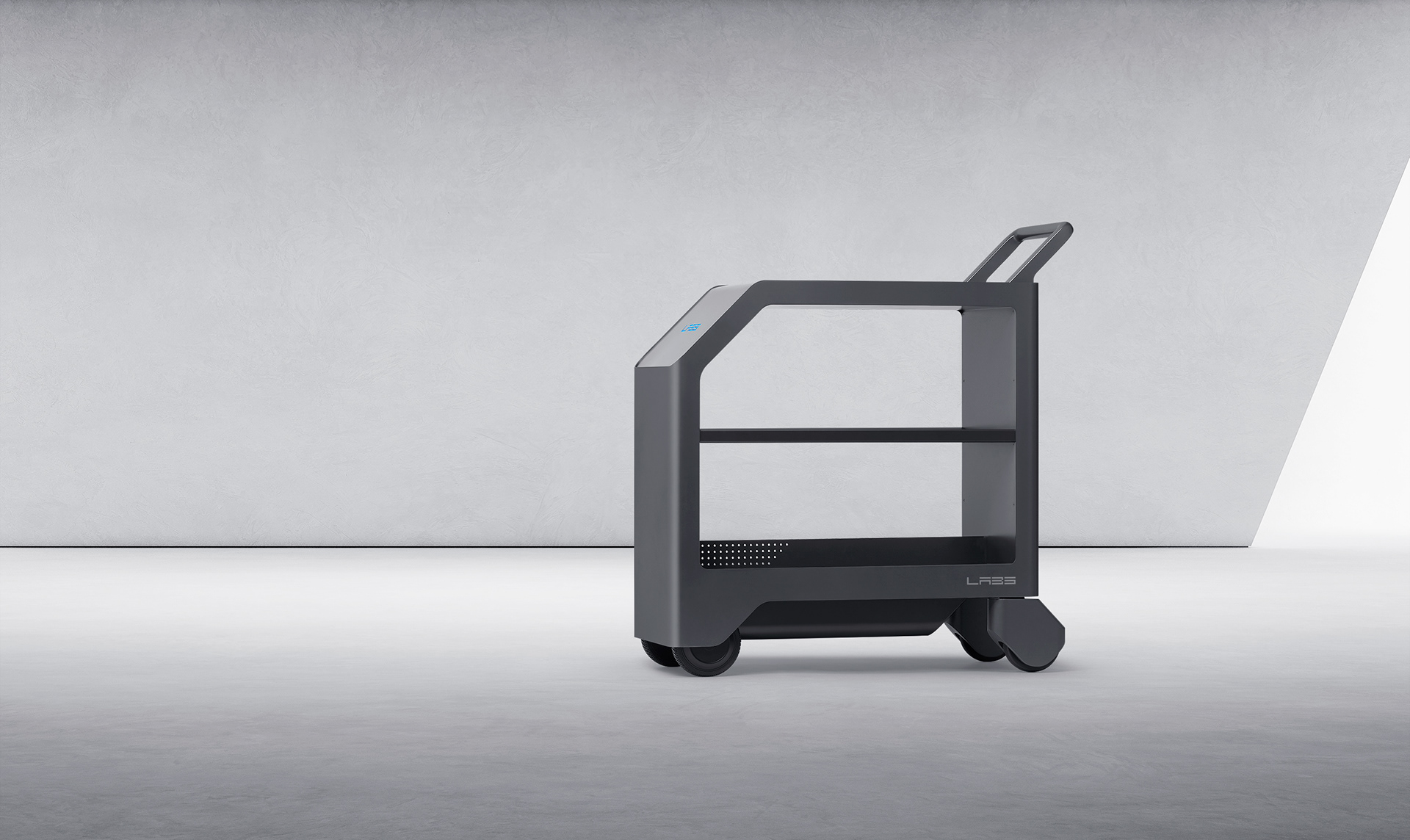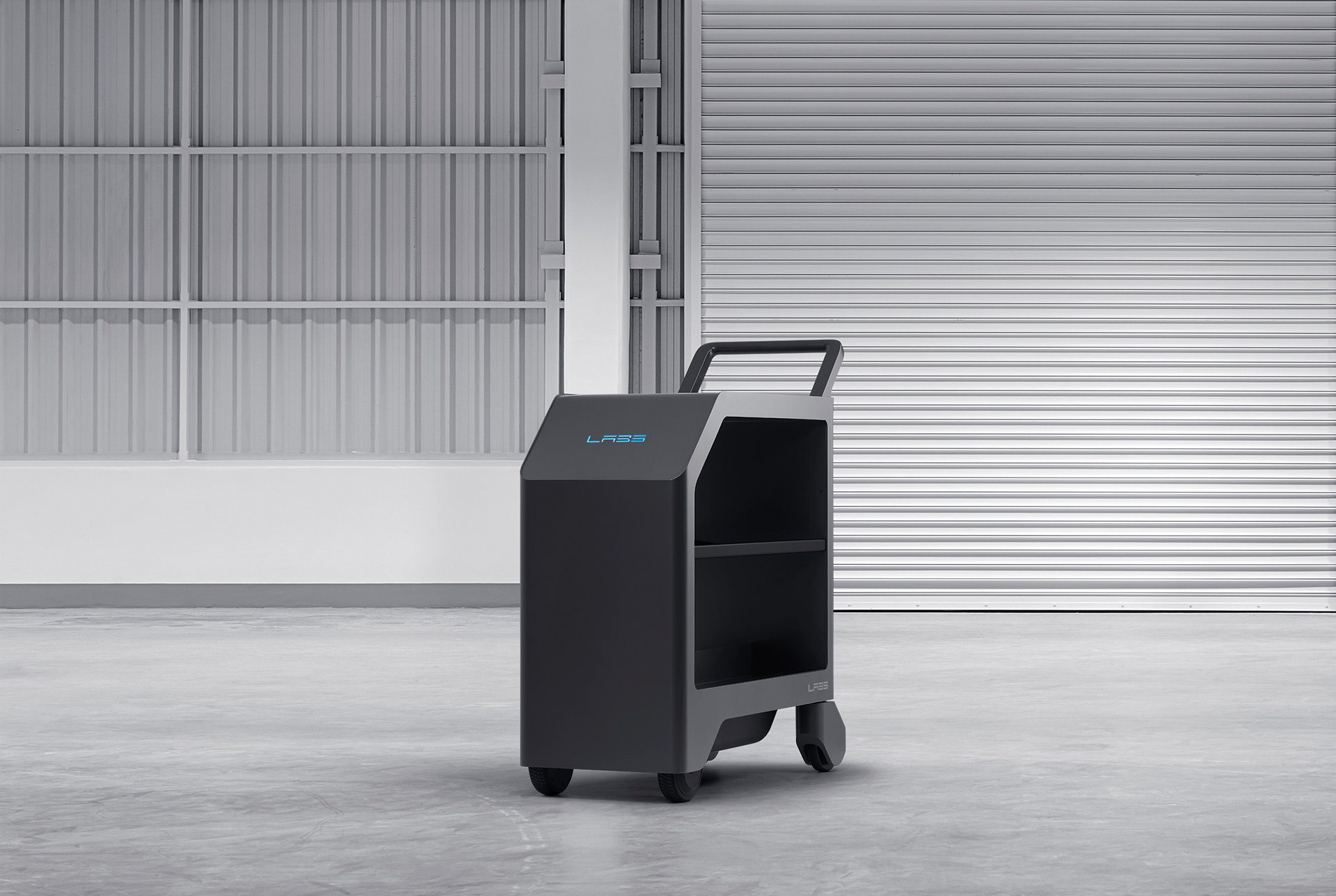 The color of the front lighting changes depending on current status. Users can recognize current status at a single glance.
iF Product Design Award Winner, Germany
Red Dot Award: Product Design Winner, Germany
International Design Excellence Awards Finalist, US