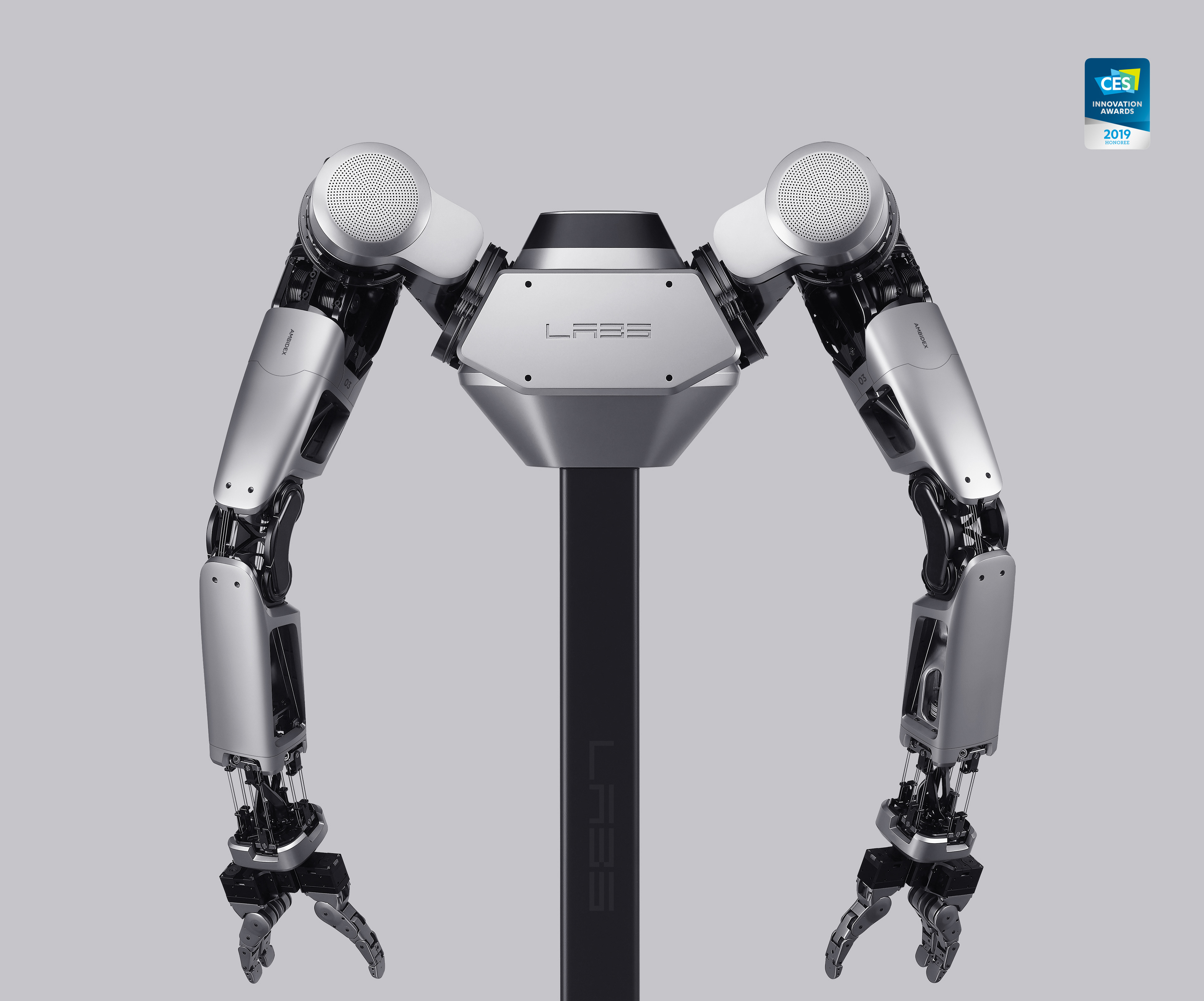 AMBIDEX is a robot arm resulting from collaborative studies on human-robot coexistence.
AMBIDEX supports high-speed, wireless, real time control from remote locations using the low latency and high throughput of 5G networks.
Creative Directing: Kim Seungwoo
Design: Kim Seungwoo & Im Minkyo
Photo Shoot: Bang Sangsik
Photo Editing / Visualization: Kim Seungwoo
© NAVER All Rights Reserved.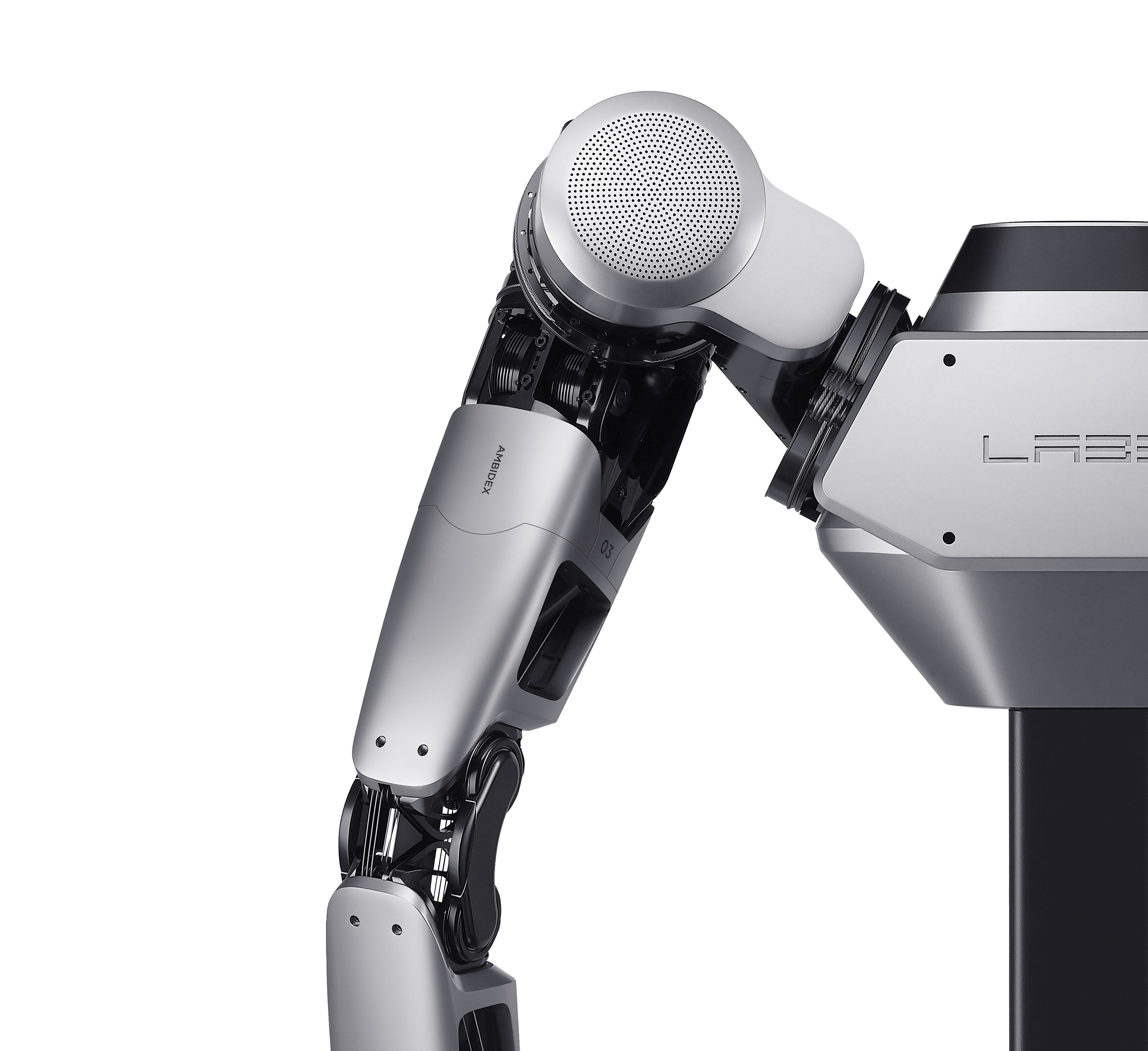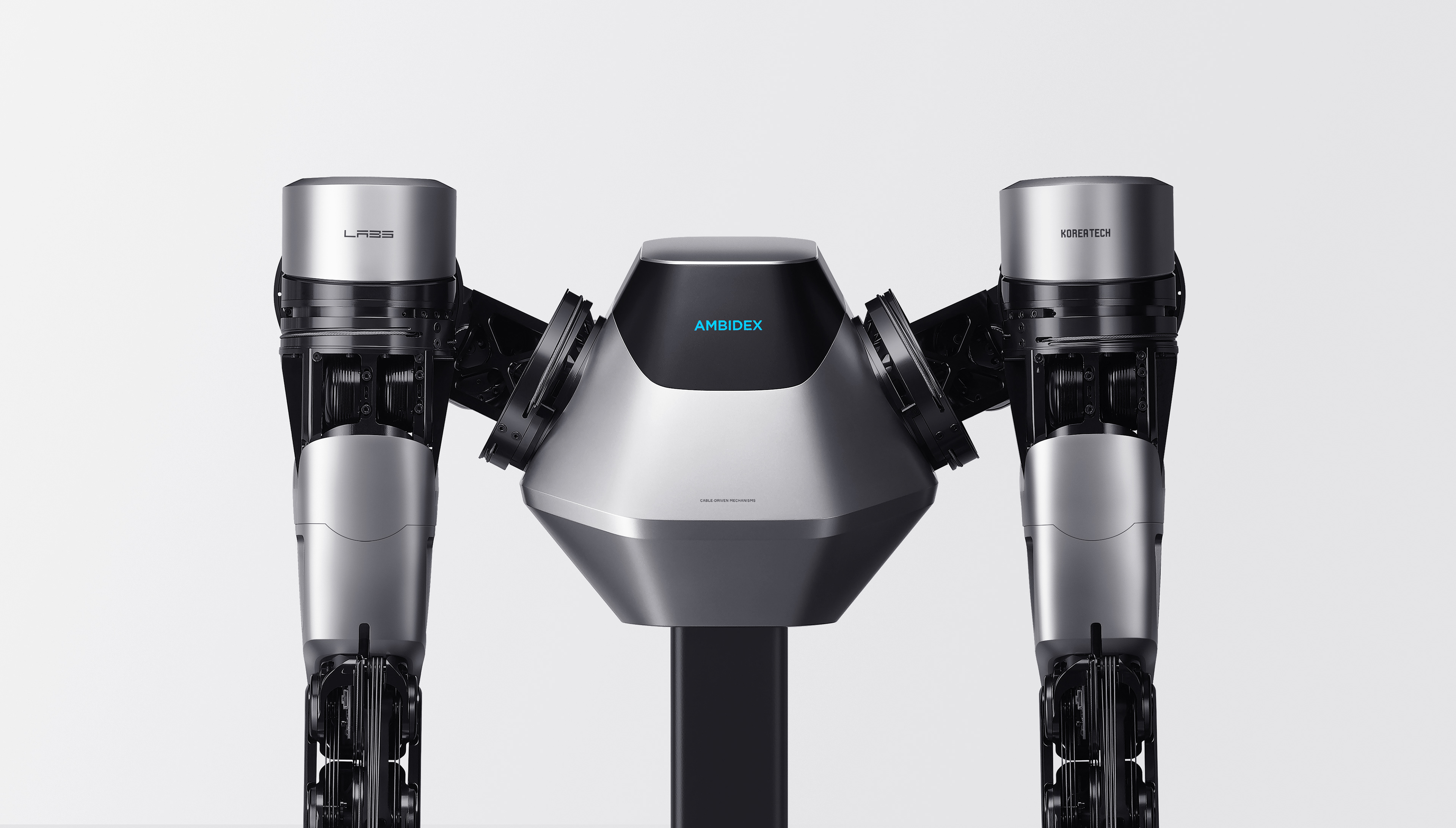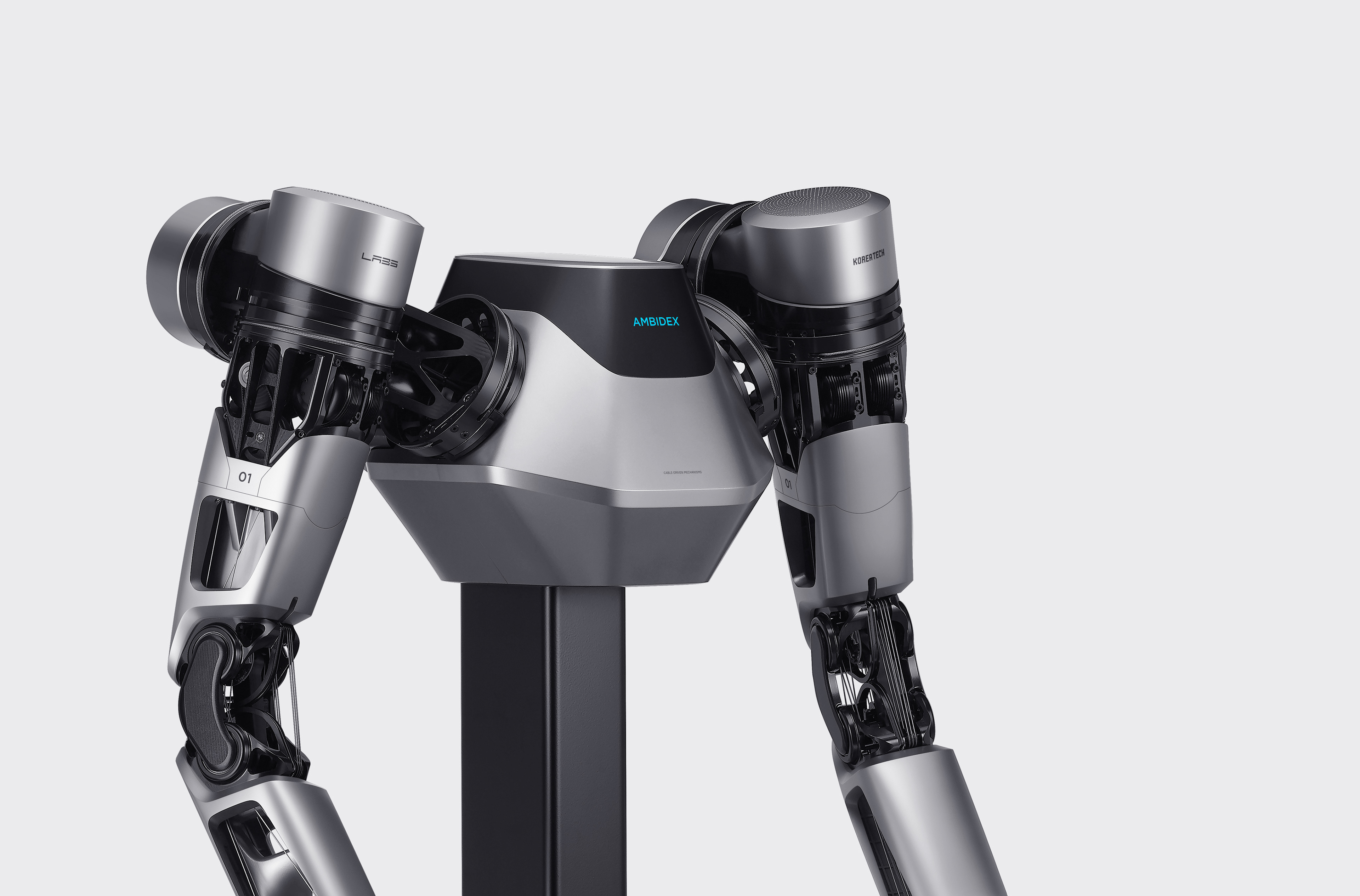 AMBIDEX interacts very naturally with humans. At just 2.6 kg, it weighs less than the average arm of a male adult. It is safe for people to interact with and even lighter than a human arm. It can be operated at a maximum speed of 5 m/s and is capable of carrying up to 3 kg. 

Robot arms have a long history in robotic research where they have mainly been developed for manufacturing purposes focused on precision, repetition and heavy-load work. This kind of heavy, bulky robot arm is not well suited to a home setting and could even be considered dangerous. The company work in the areas of hardware, control, recognition and intelligence aims at making the robot arm in the home a reality.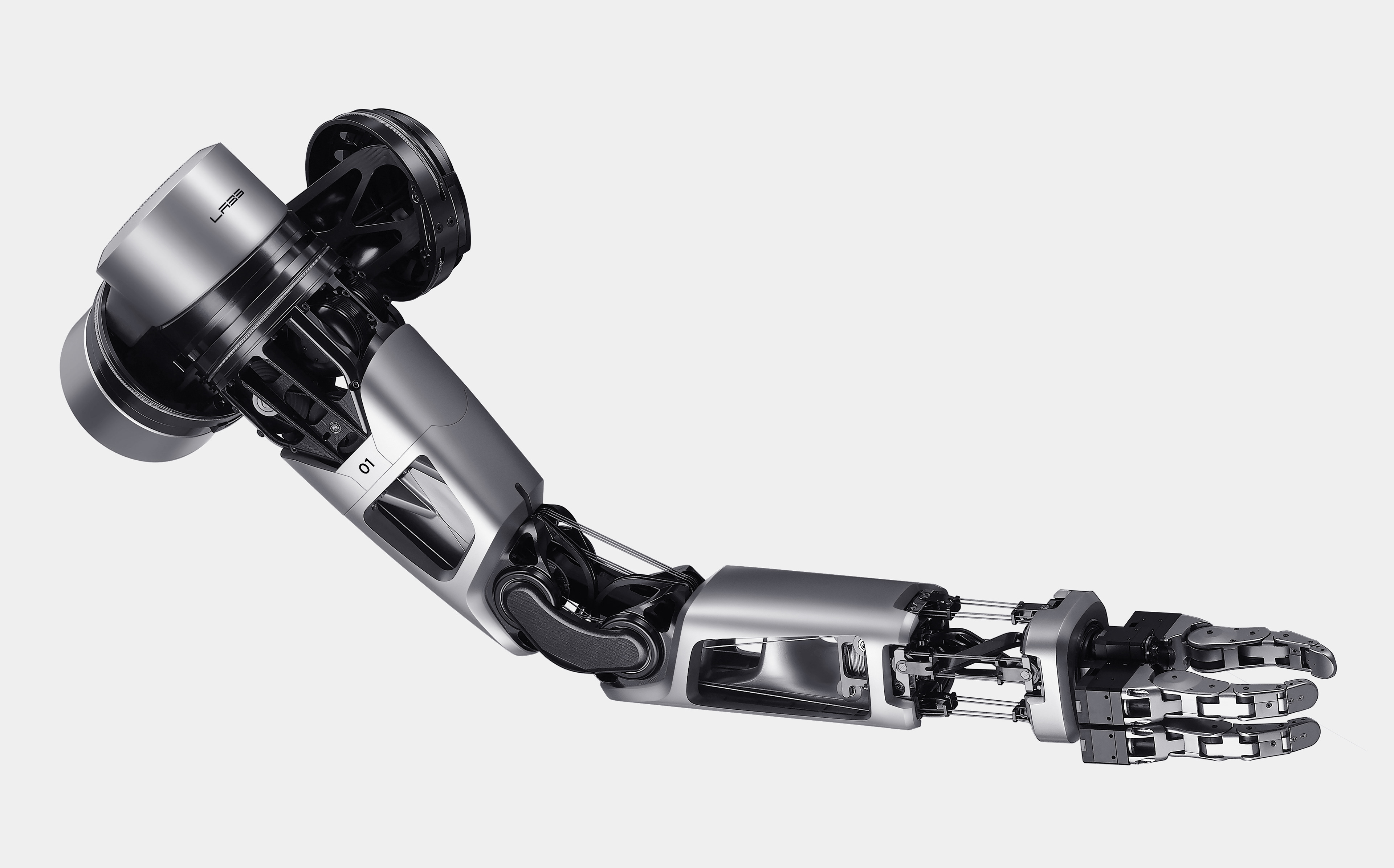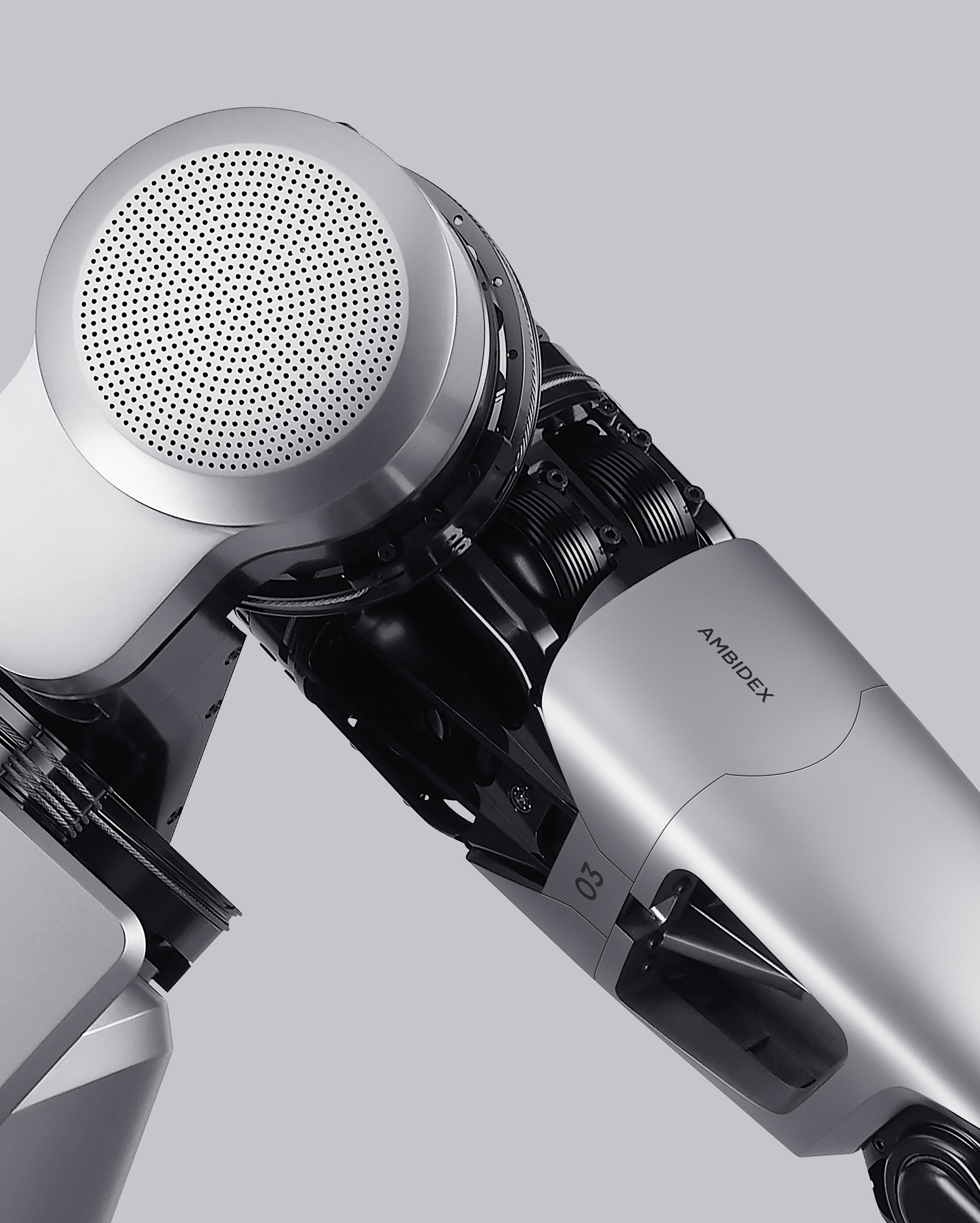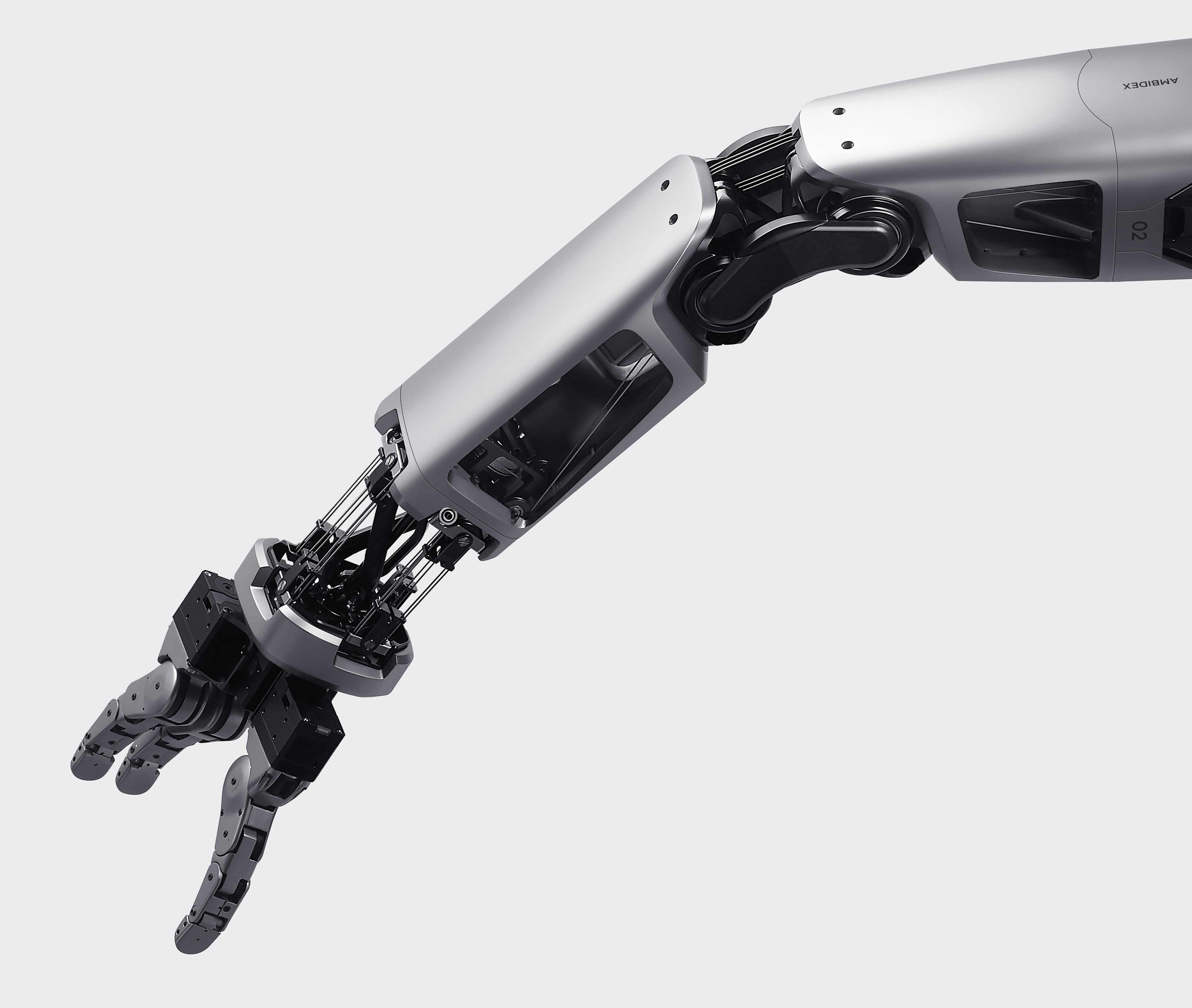 INNOVATIVE CABLE-DRIVEN MECHANISMS
AMBIDEX uses cable-driven mechanisms that place all the heavy actuators in the shoulder and body parts. This lightens the arms and means they can be driven with wires. Using innovative mechanisms that enhance the force and strength in each joint, AMBIDEX has achieved the same level of control, performance, and precision as industrial robots.
The arm design is intended to minimize weight while maintaining a balanced volume.
The internal rib structure was beautifully designed and increases the strength.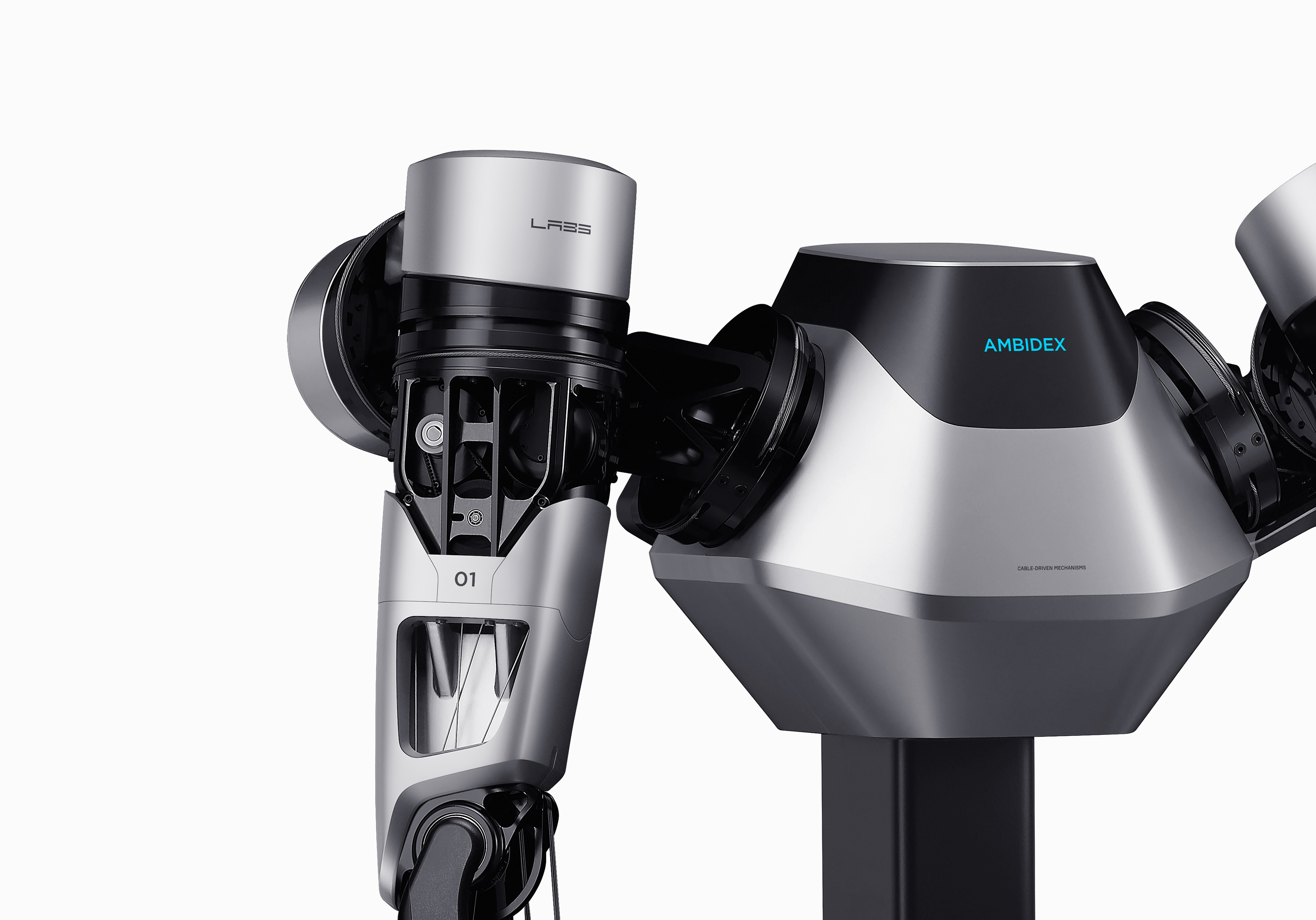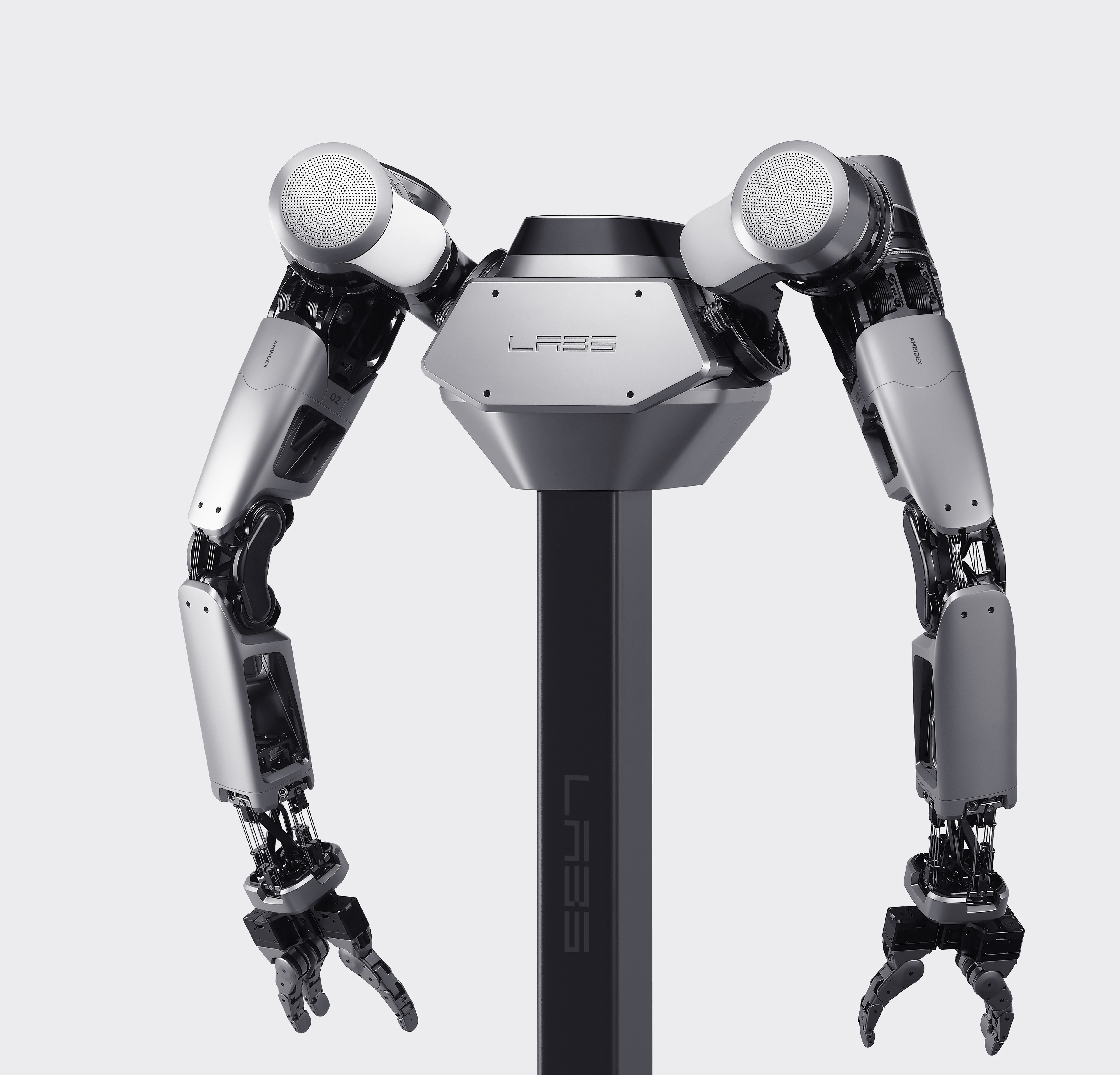 HIGHLIGHTS THE MECHANISMS
The arm uses very innovative, efficient mechanisms. So Its design is intended to make the mechanisms visible from the outside. You can see cables, actuators, and structures visible between the part and the part. All lines and surfaces have been carefully adjusted. The slick, solid design makes the technology stand out.
Because it can be controlled to the same extent as an industrial robot, it has a wide range of applications, from simple carrying to performing complex tasks that require precise manipulation and collaboration. It make any interaction with humans safe.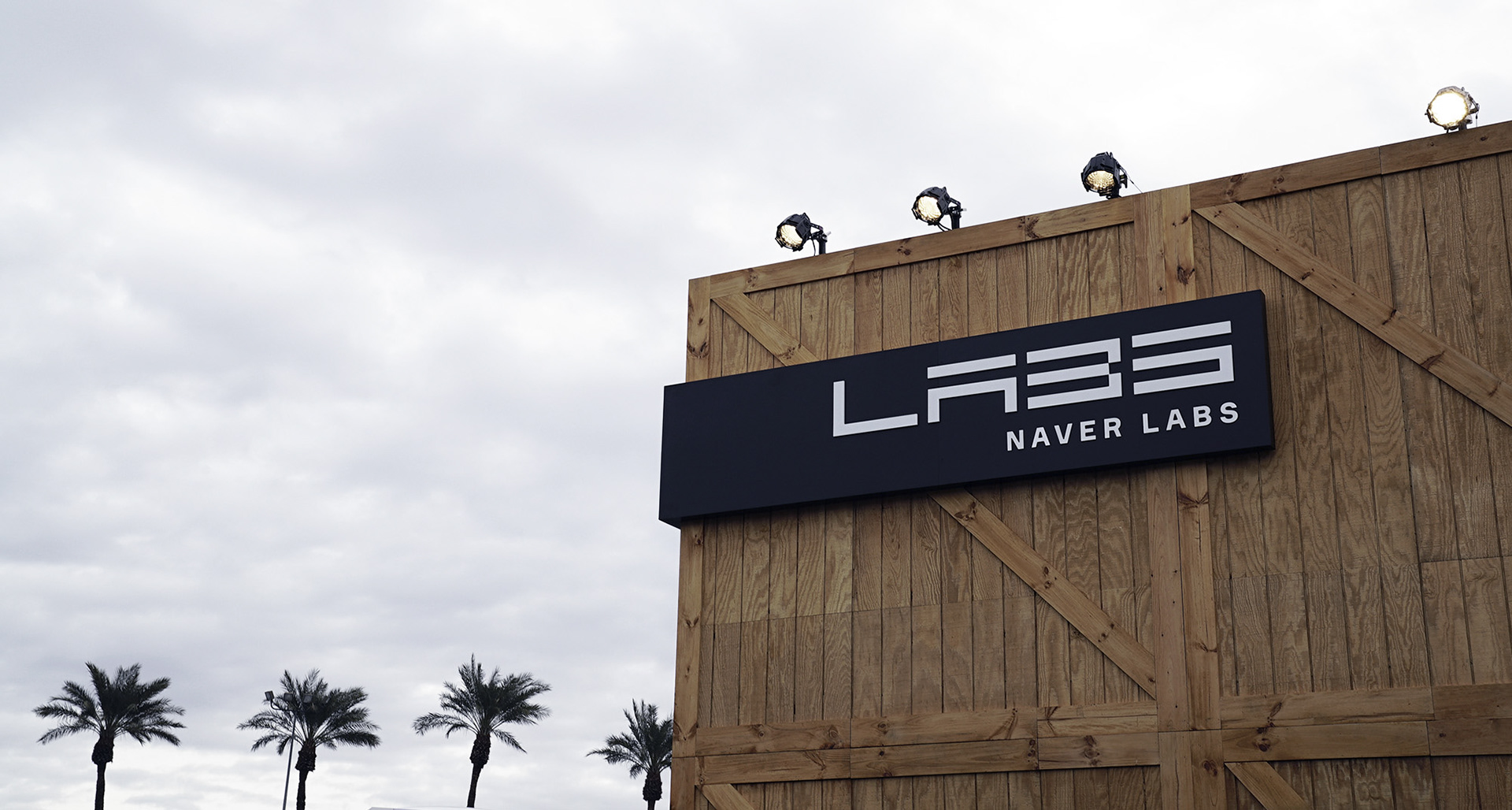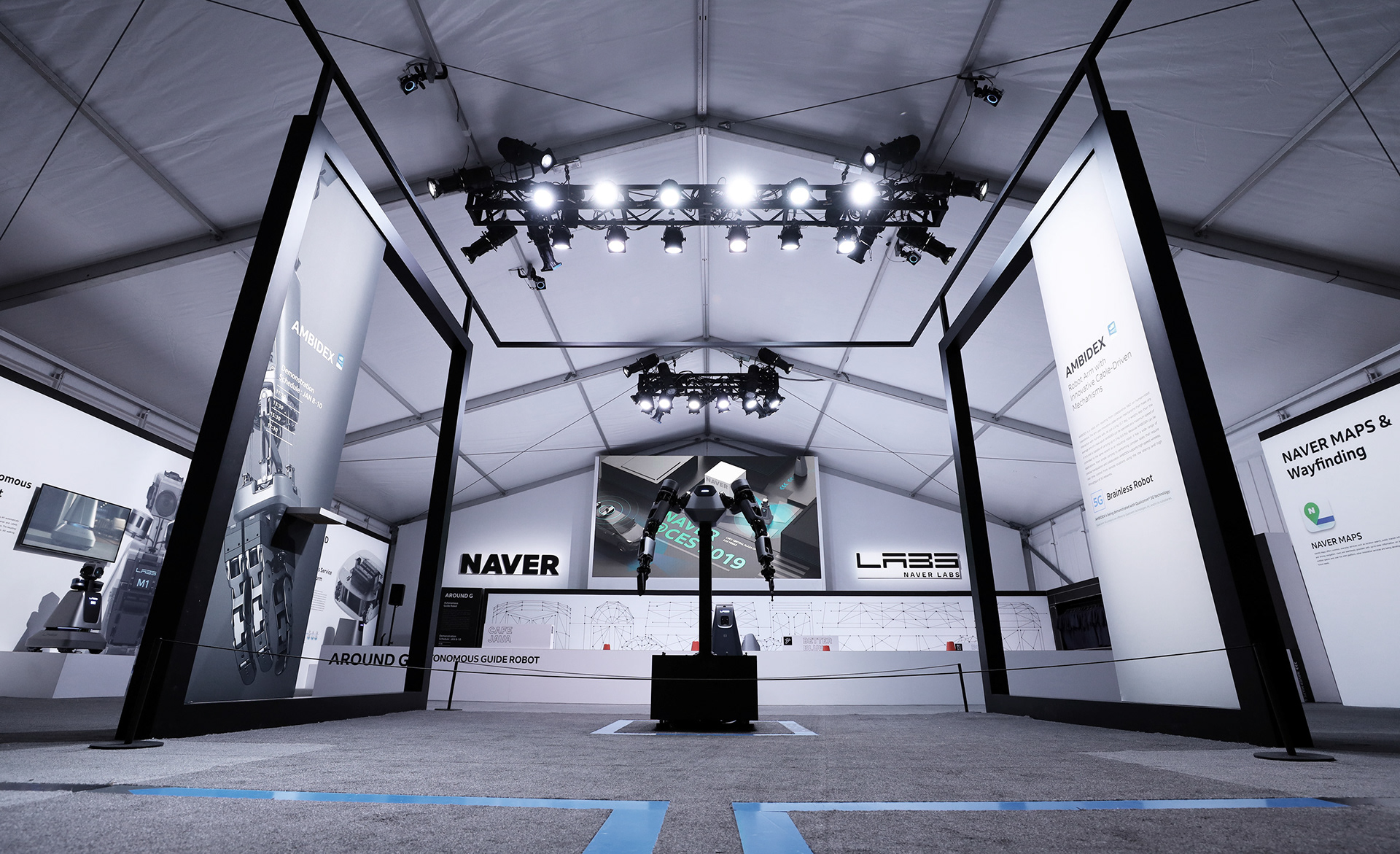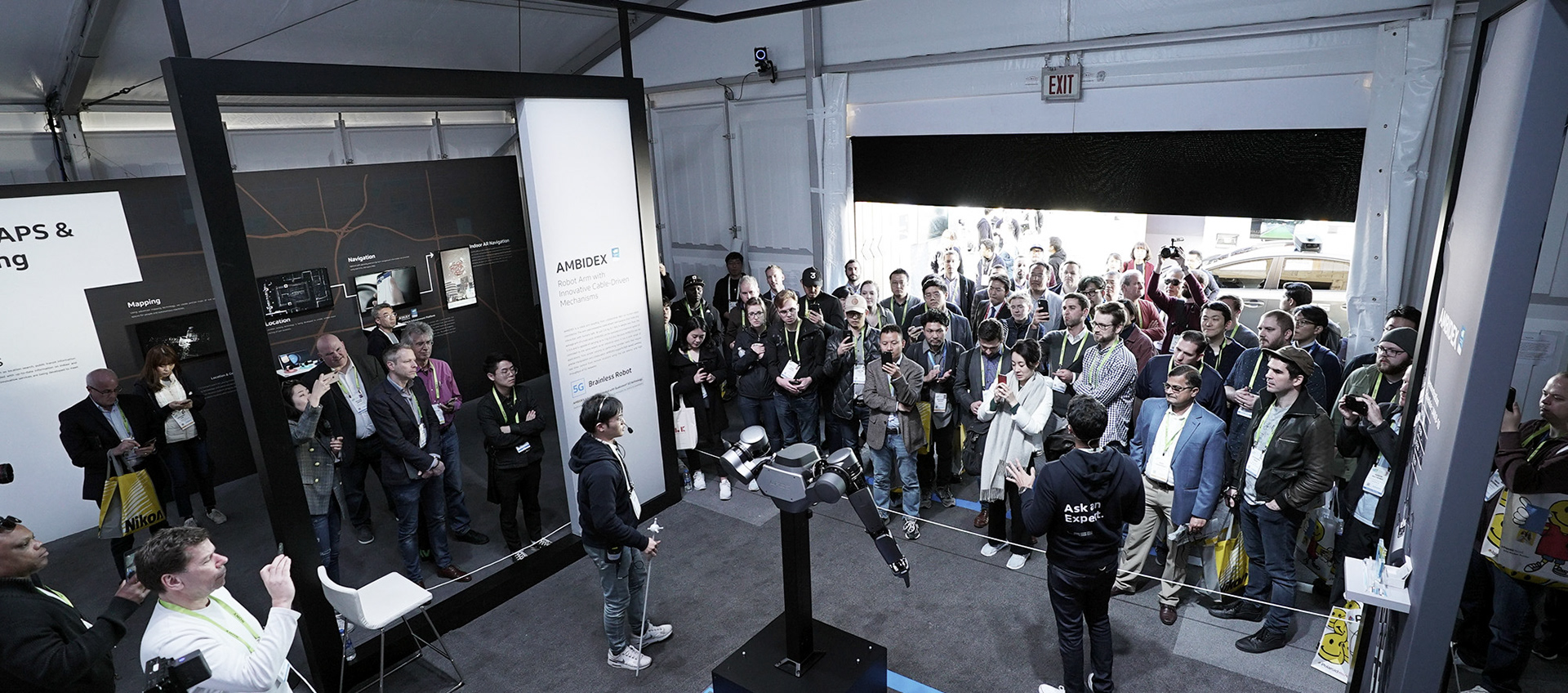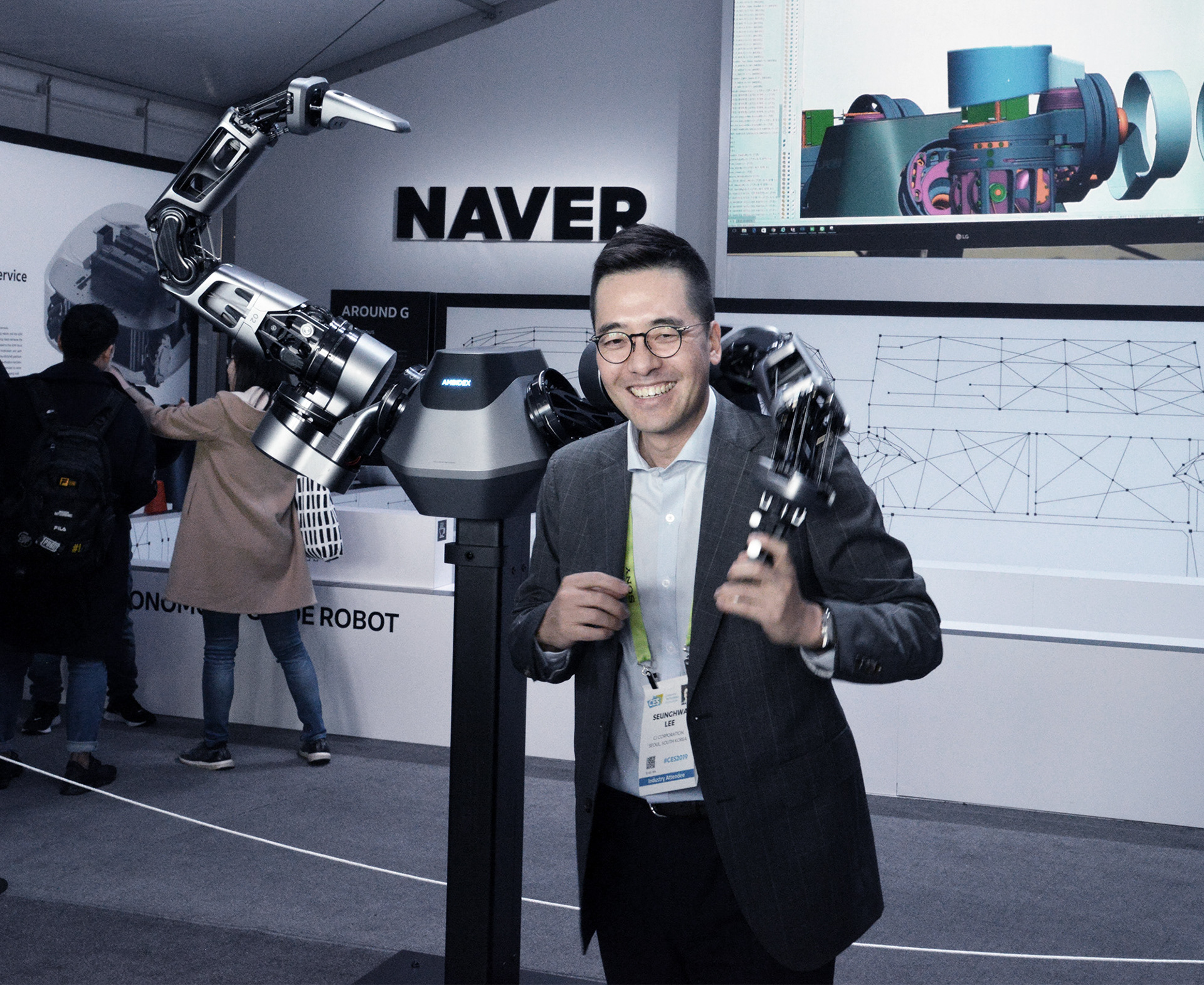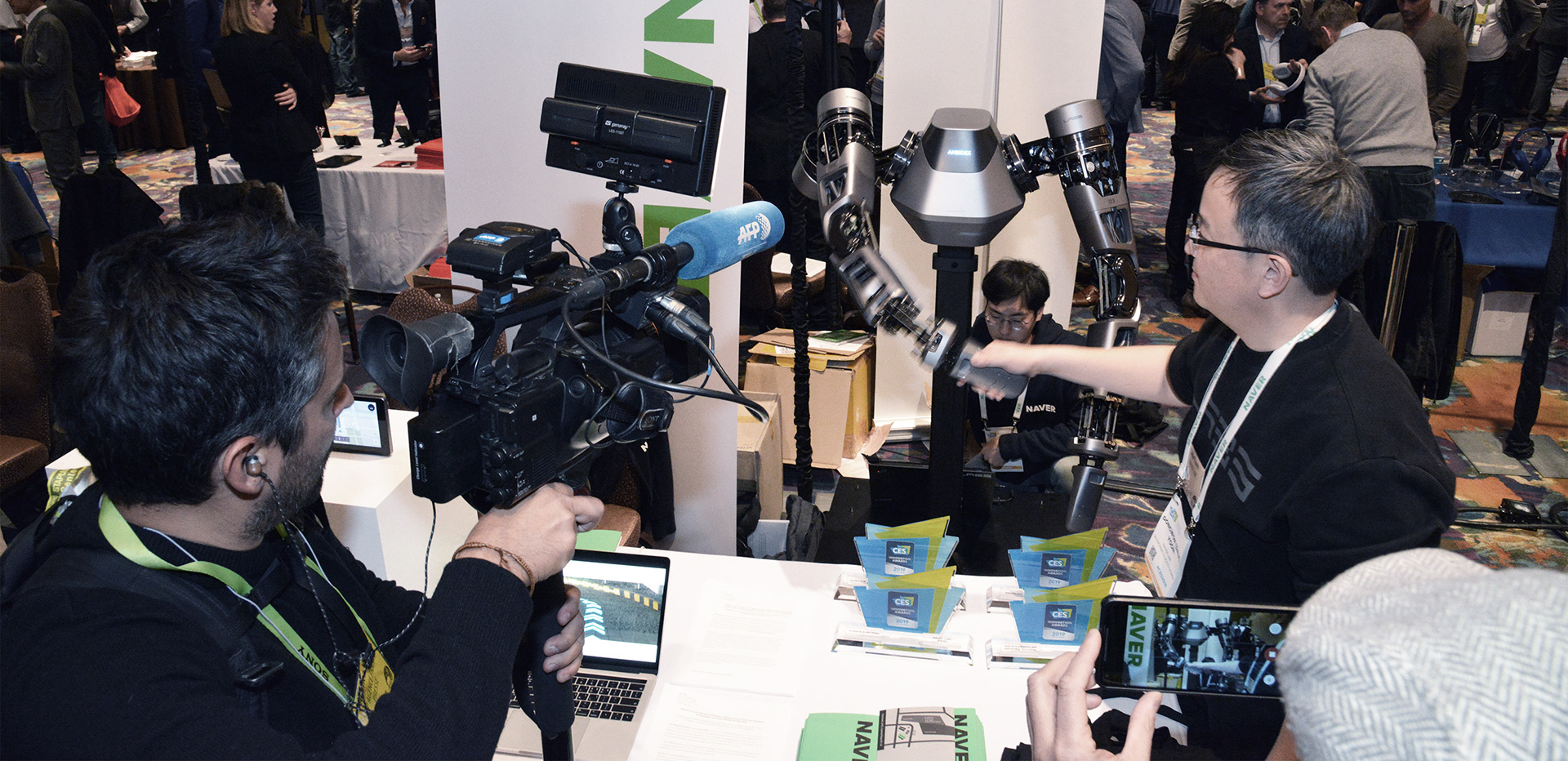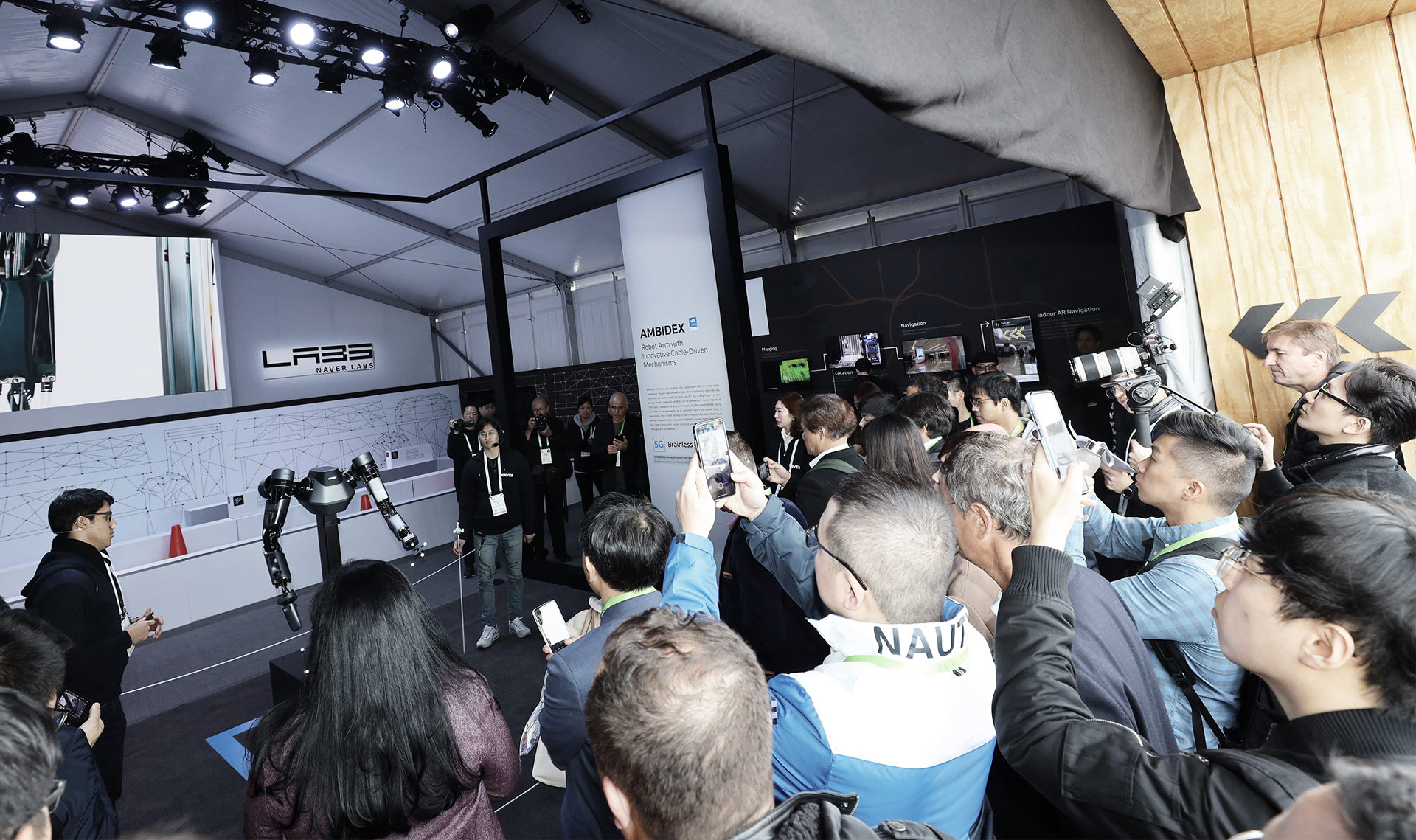 AMBIDEX demonstrated on stage at CES 2019 in Las Vegas and won the CES Innovation Award.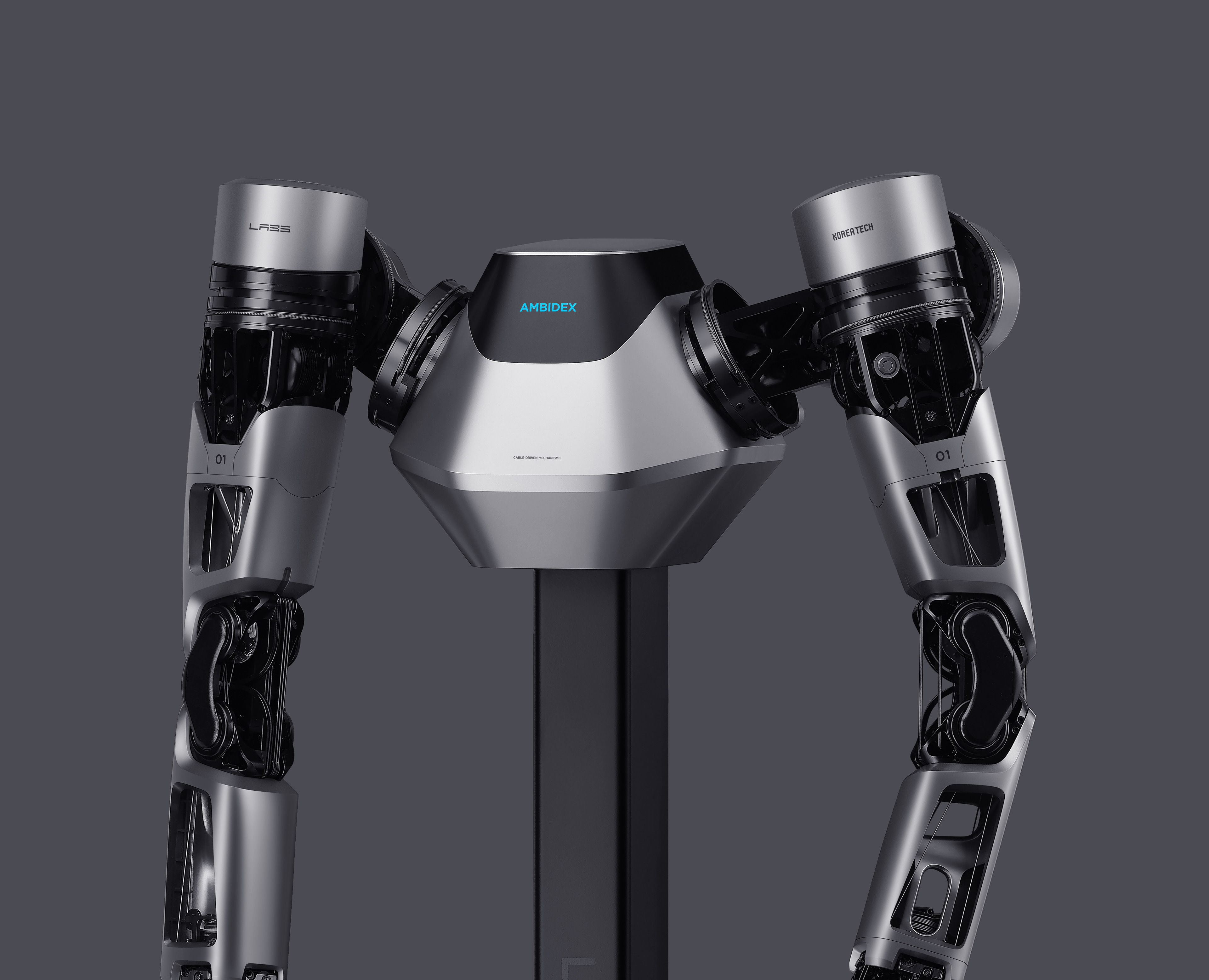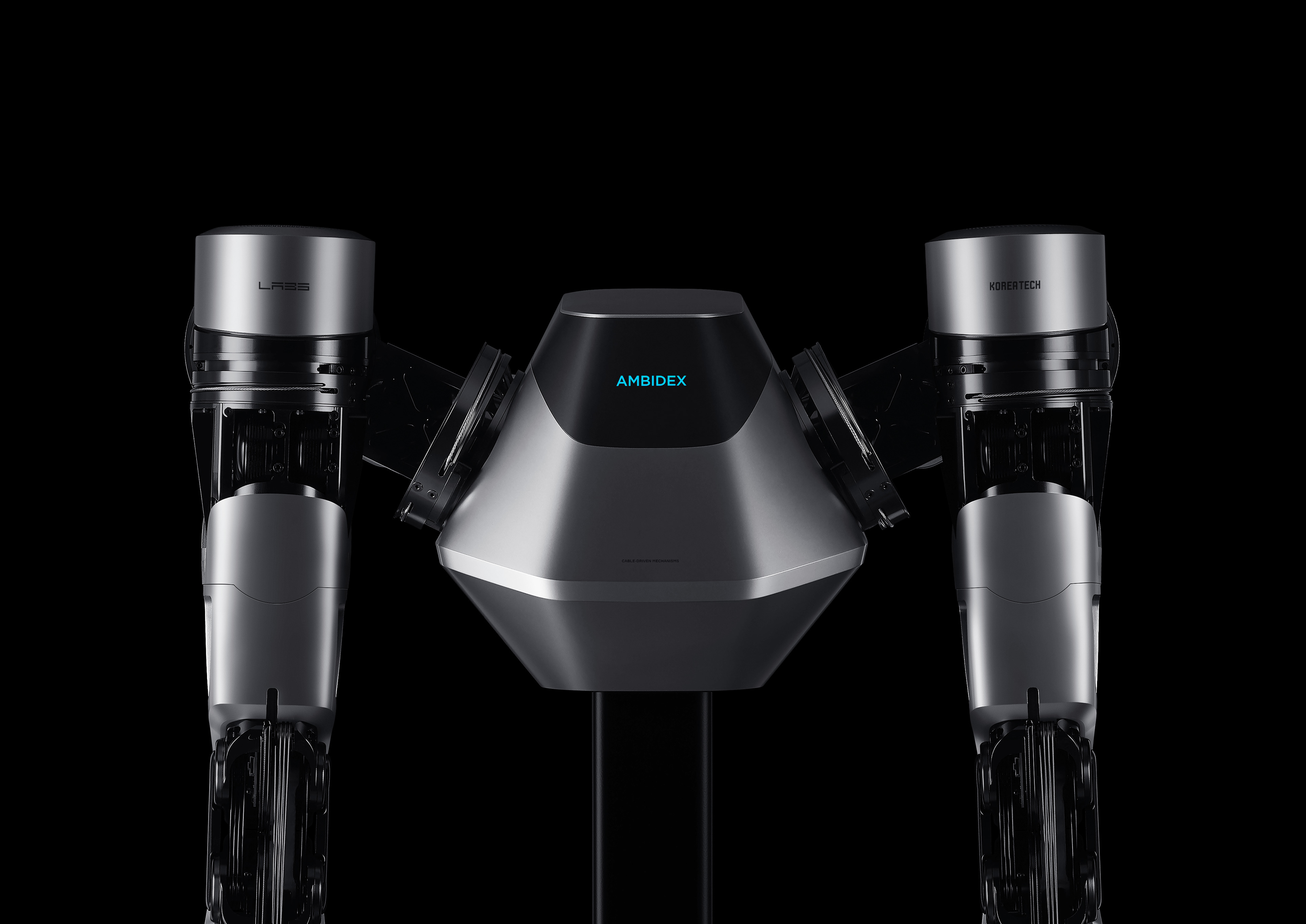 CES Innovation Awards 2019 Honoree, CTA, US