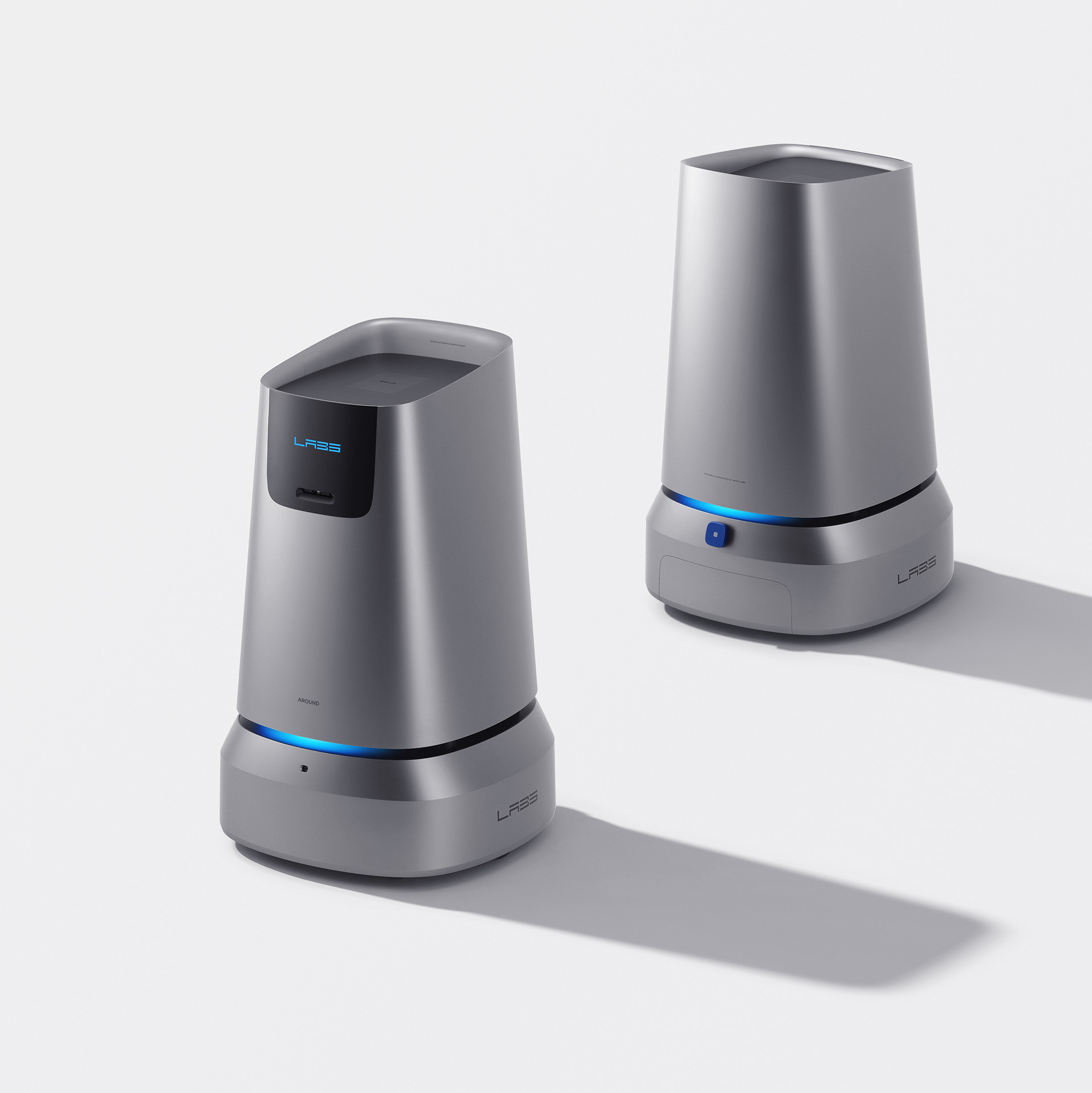 NAVER LABS AROUND B
AROUND B has been manufactured to increase the popularity of indoor autonomous robots whose high price tag has so far prevented their penetration in the consumer market. By making them more accessible, people will be able to experience a number of indoor autonomous driving robot services in different spaces and environments.
Creative Directing: Kim Seungwoo
Design: Kim Seungwoo, Ha Kyumin
Photo Shoot: Bang Sangsik
Photo Editing / Visualization: Kim Seungwoo
© NAVER All Rights Reserved.
​​​​​​​
AUTONOMOUS DELIVERY ROBOT
AROUND B collect books that customers have finished browsing in its storage unit and move them to a book sorting place if they exceed a certain weight. From there, employees can collect the books to put them back. The collection solves one of the most tedious chores book store employees have to deal with on a daily basis. As books are computerized in the store, if even a single book is in the wrong place, employees need to check all the surrounding books. AROUND B is expected to significantly relieve staff from such painstaking work.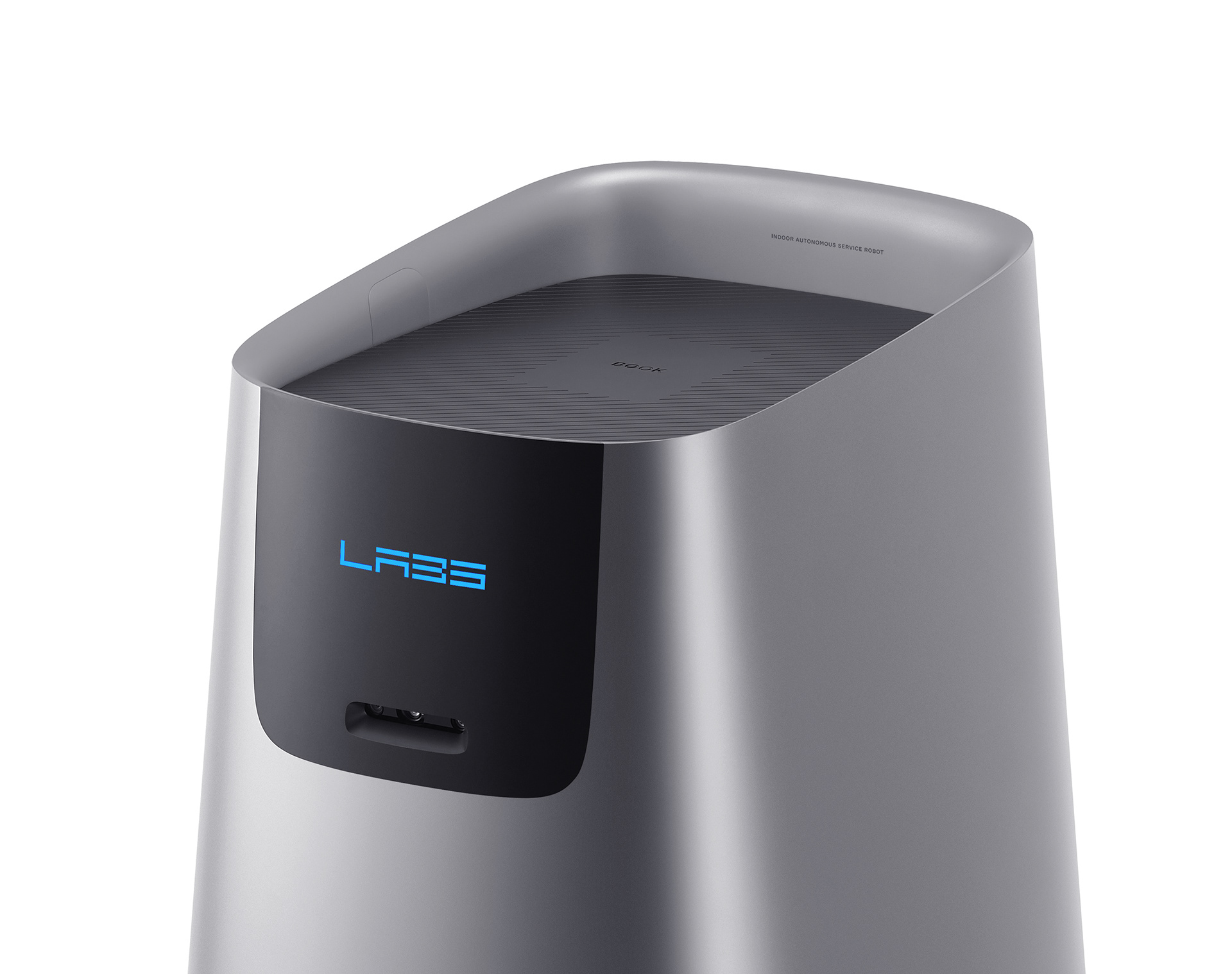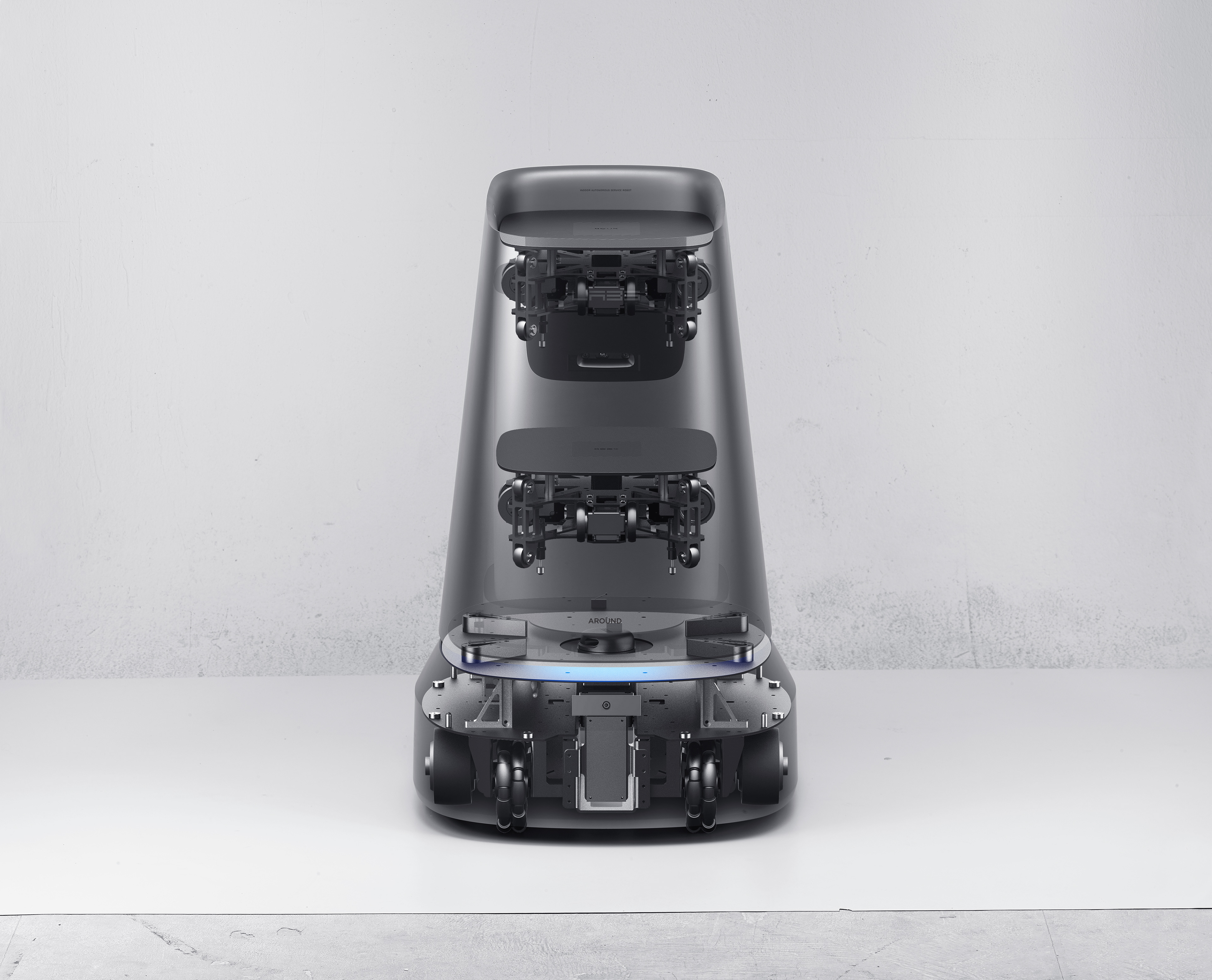 AUTOMATIC LIFT SHELF
When the user places a book on the shelf, the sensor detects it and the shelf descends. AROUND B can collect 20-30 books. The automatic lift system has the advantage of using the same height when collecting the next book even if a lot of books are piled up.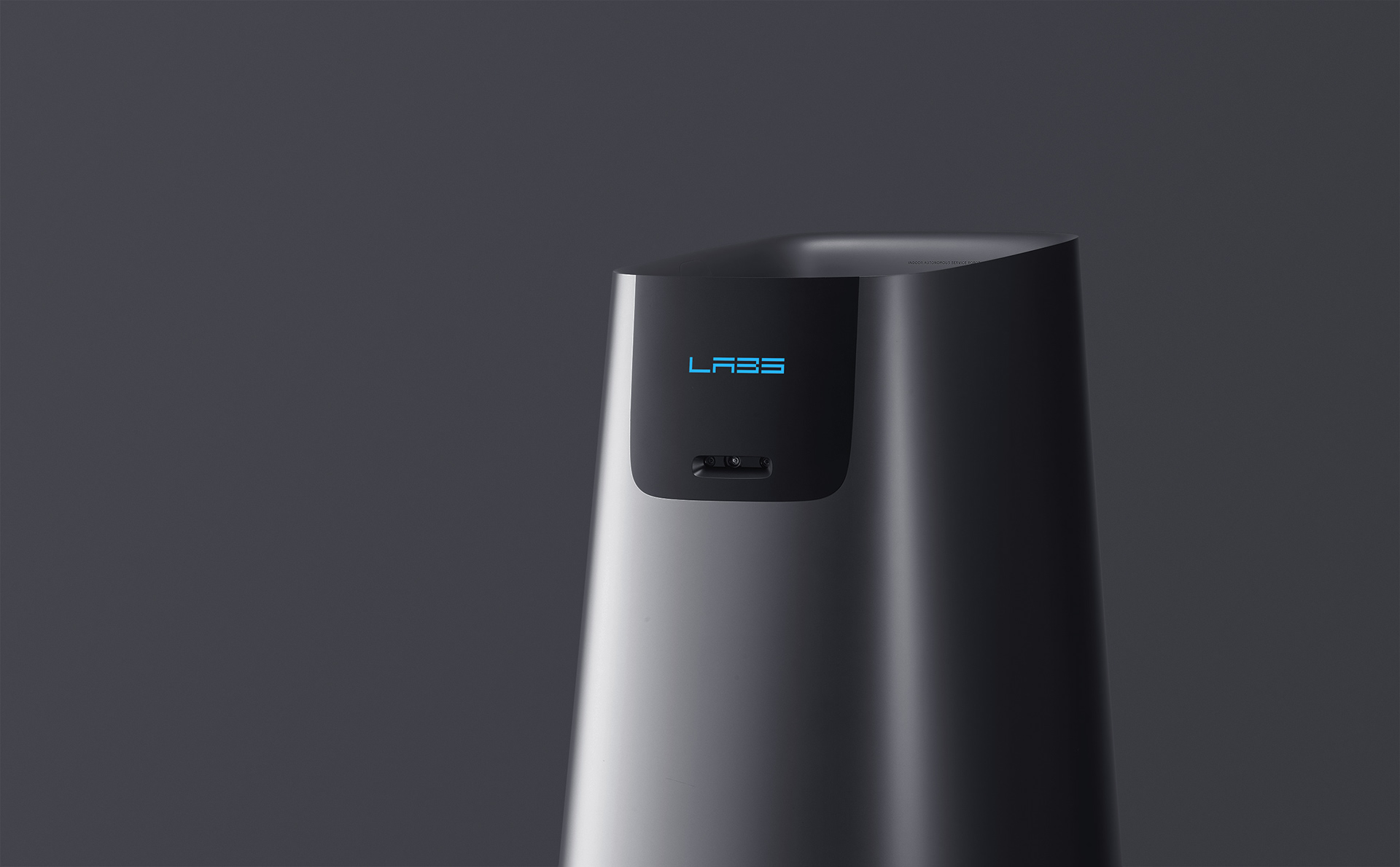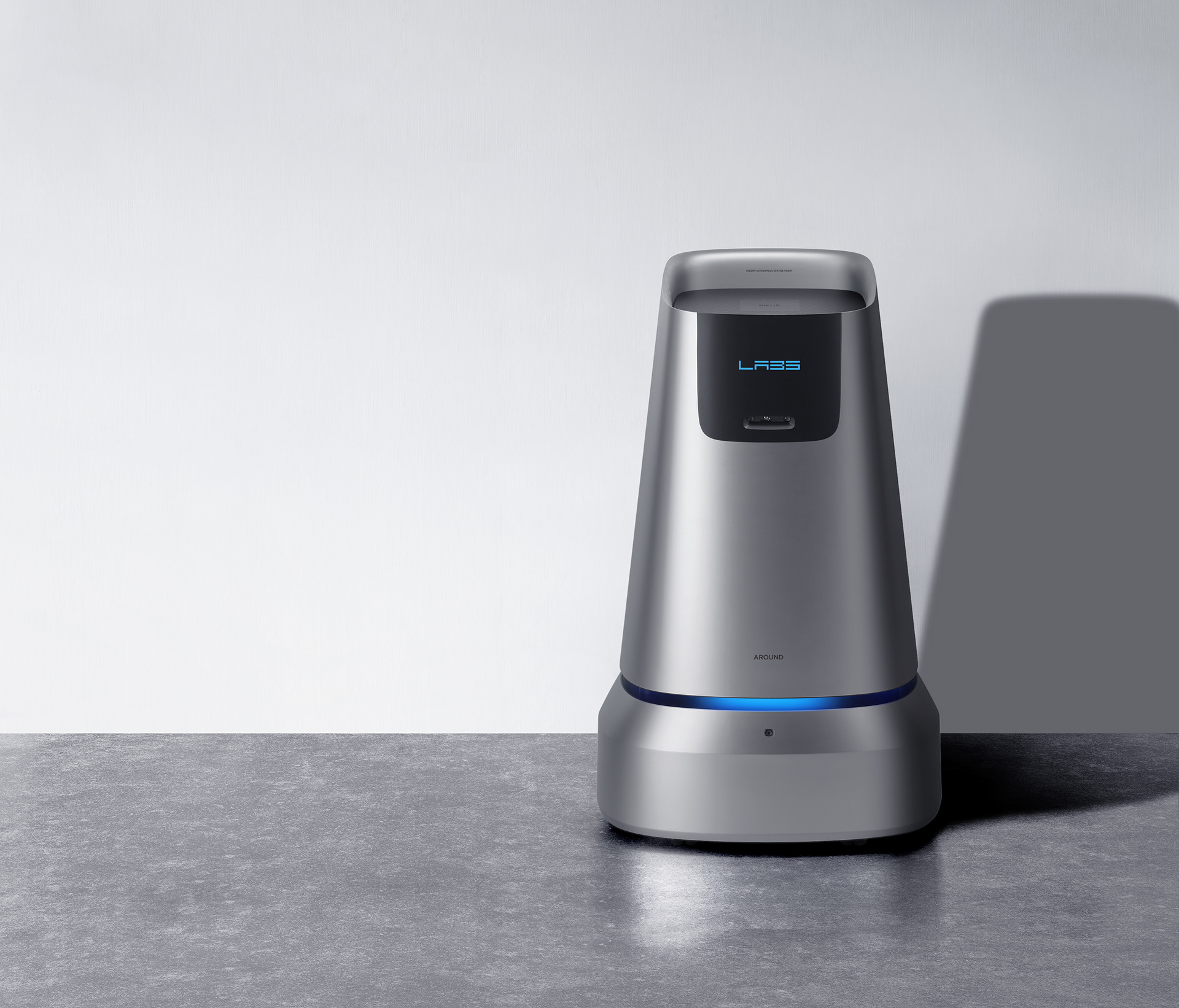 CLEAR DESIGN, OPTIMIZED FOR FUNCTIONS
The shape is tapered to increase driving stability. The depth camera is positioned at an appropriate height for optimal scanning, and is hidden in the front black area that is perceived by people as a robot face. Users can recognize its status at a glance with the front lighting color. In the area where the body is cut off, a LiDAR exists to scan the space at 360 degrees. It has been optimized for functions, yet has a minimalist design that is clearly arranged.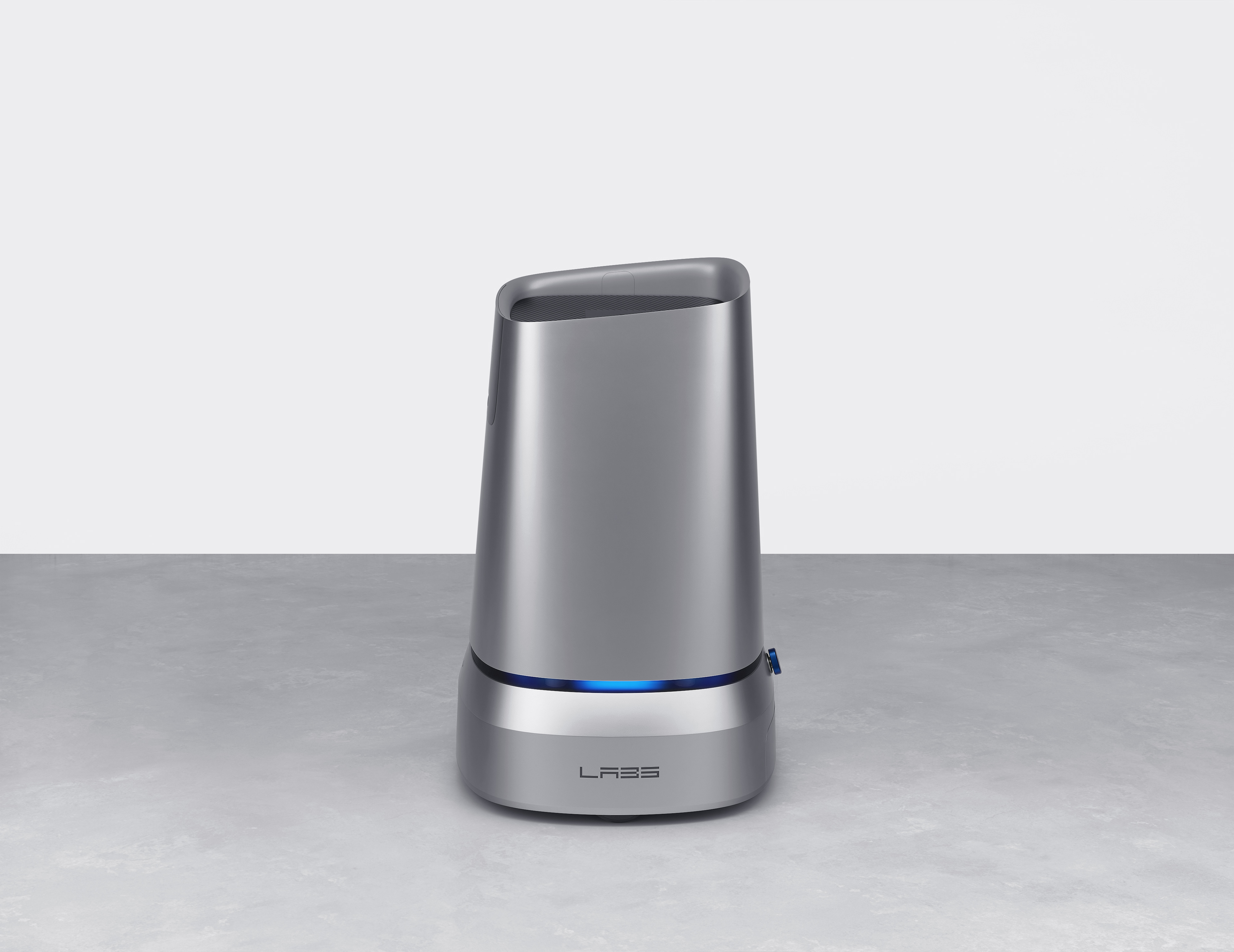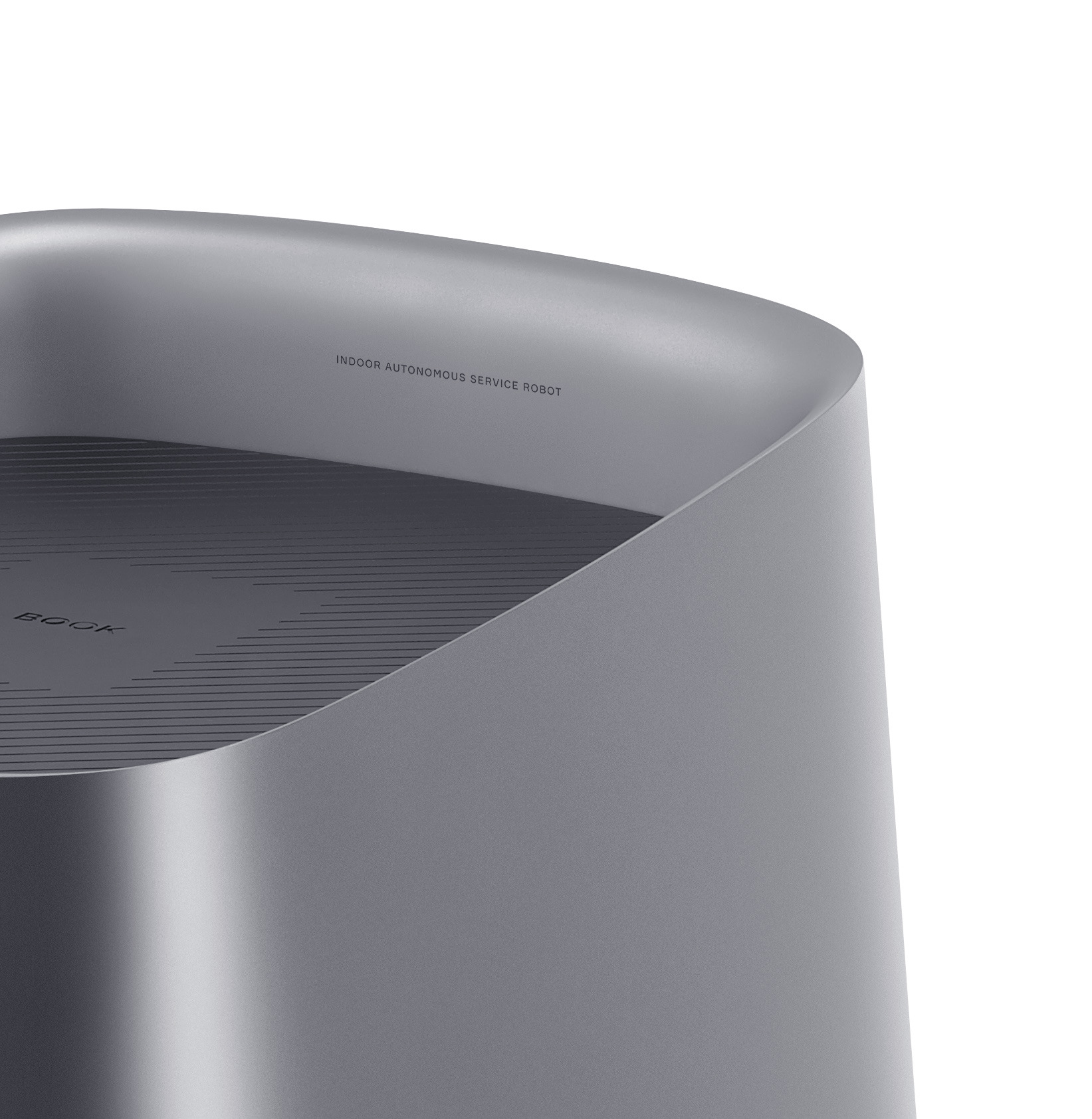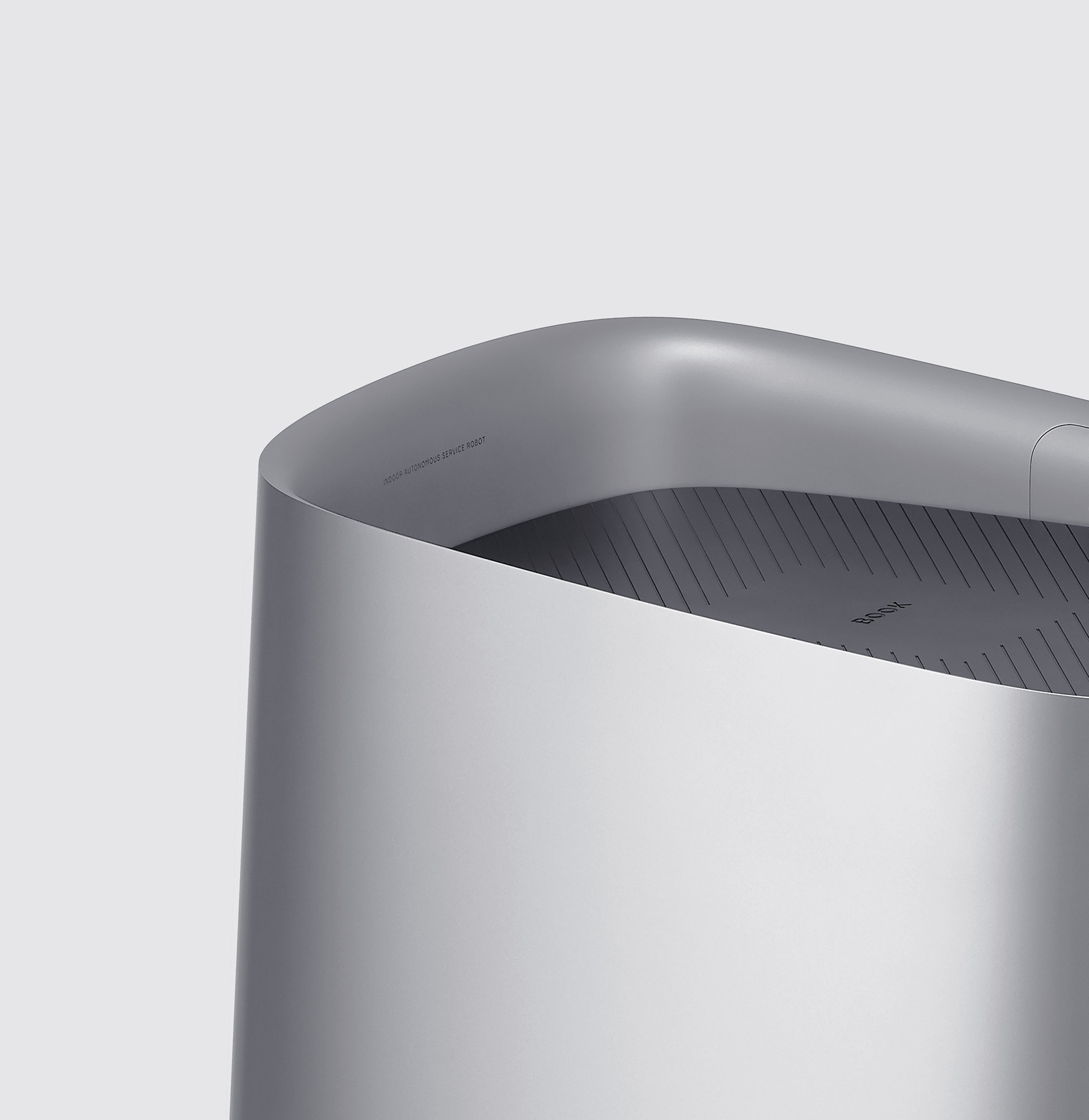 UNIQUE SURFACES
The curves and lines are carefully touched. It created unique surfaces.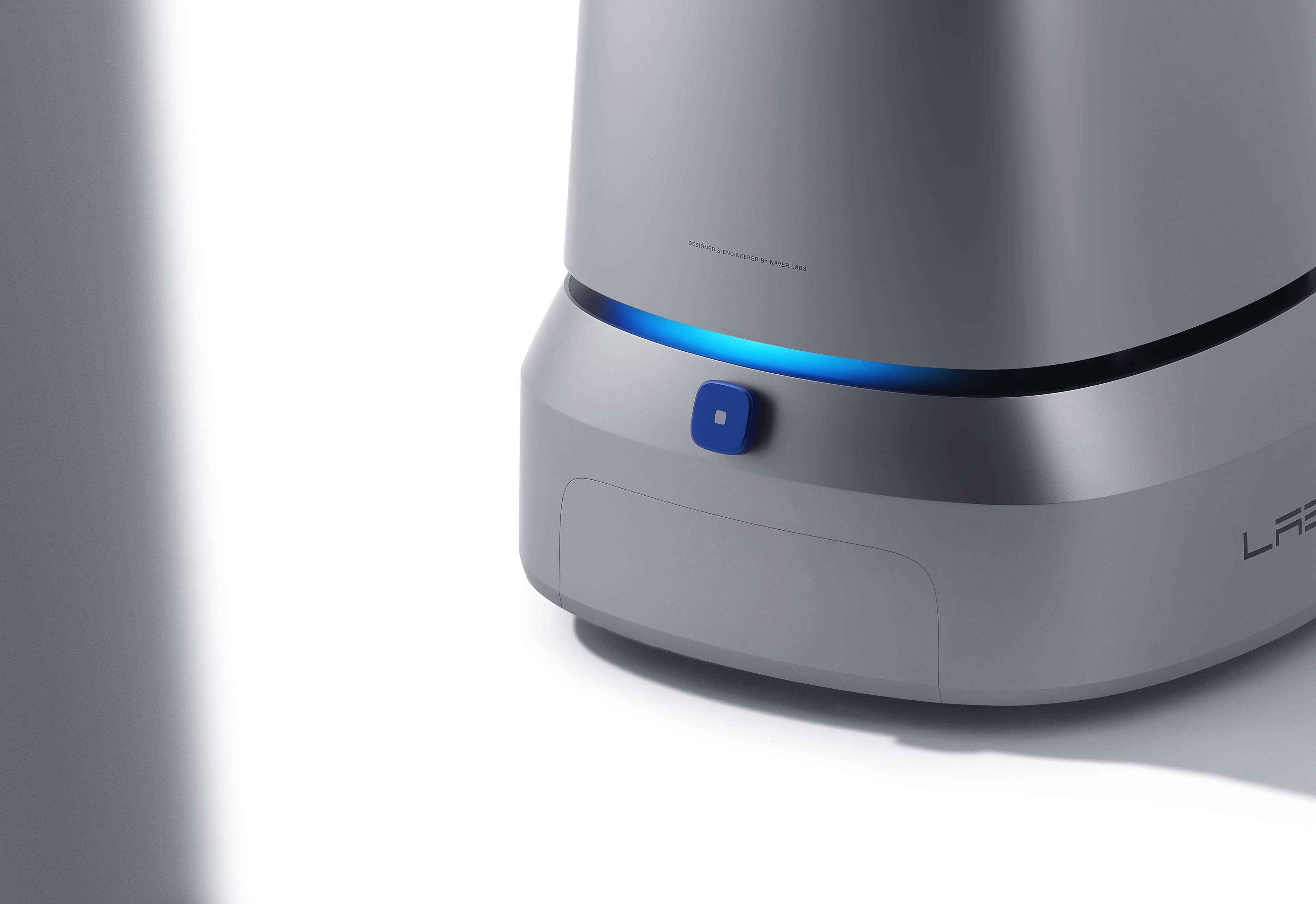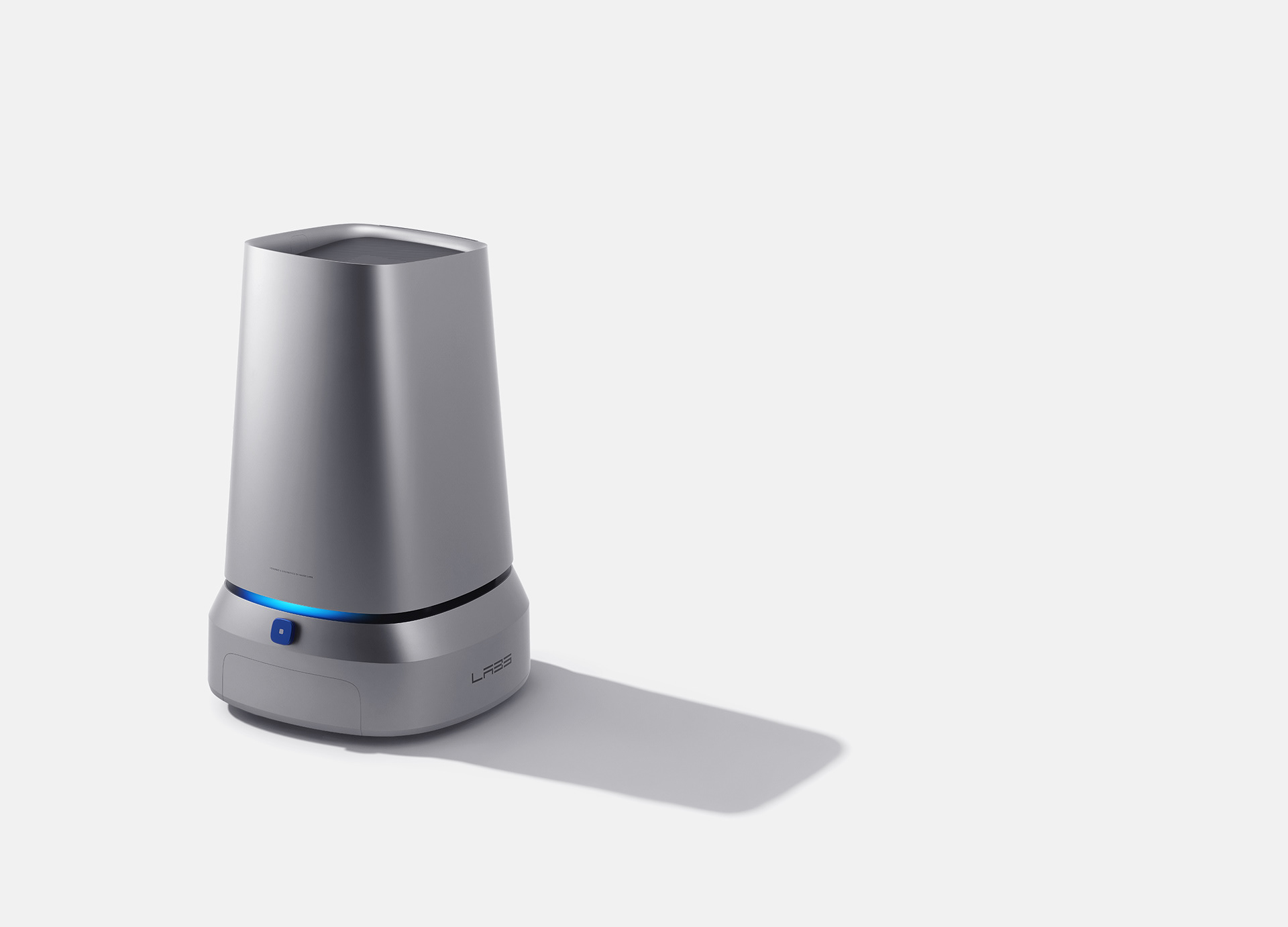 EMERGENCY STOP FOR SAFETY
An emergency stop button with a minimalist look is on the back side. If you hit the button in case of an error, the robot will stop immediately.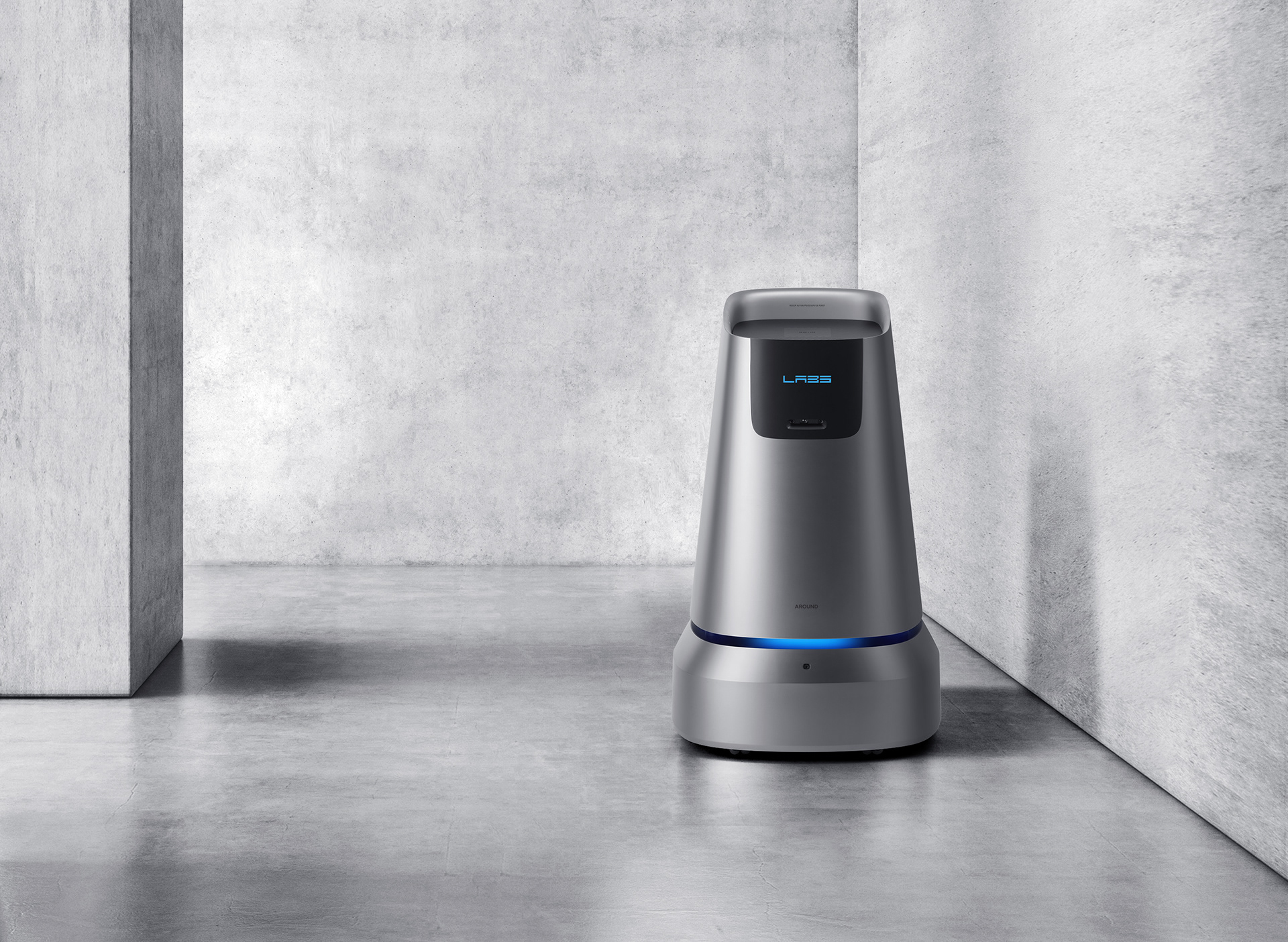 The ambient intelligence of AROUND B is its integration with the user context and the cultural characteristics of space to create a better experience.