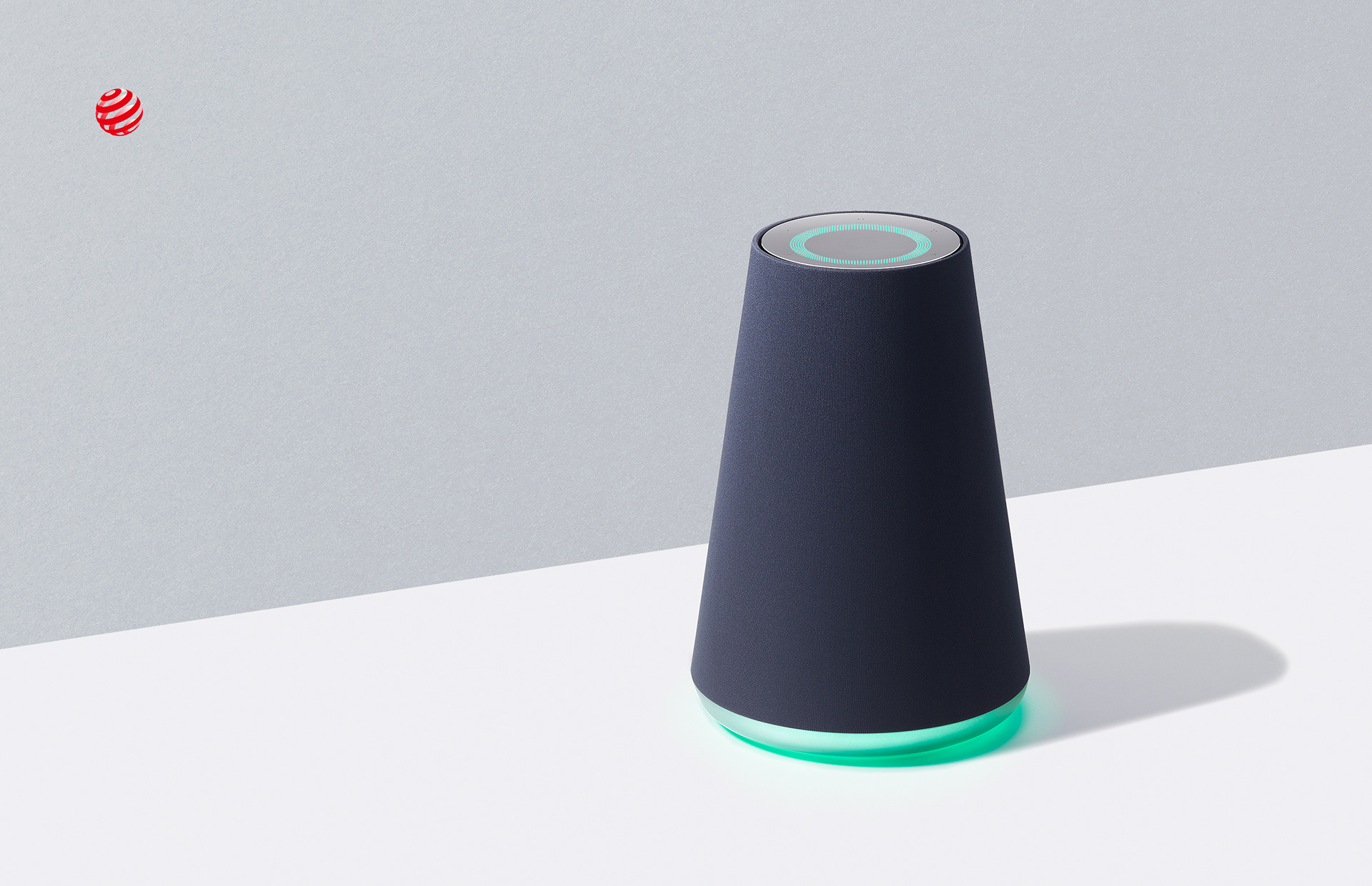 NAVER/LINE WAVE
WAVE is a voice-controlled smart speaker. It connects with Clova, Naver's AI platform, to provide various services such as voice search, music recommendation, news reading, morning alarm, weather information, book reading, and language translation. With far-field voice recognition, it can hear user's voice from any direction. A good performance woofer and two tweeters provide 360° omni-directional sound, and the lights enrich the interaction between the user and the product.
​
Designed by VLND DESIGN
© NAVER & LINE All Rights Reserved.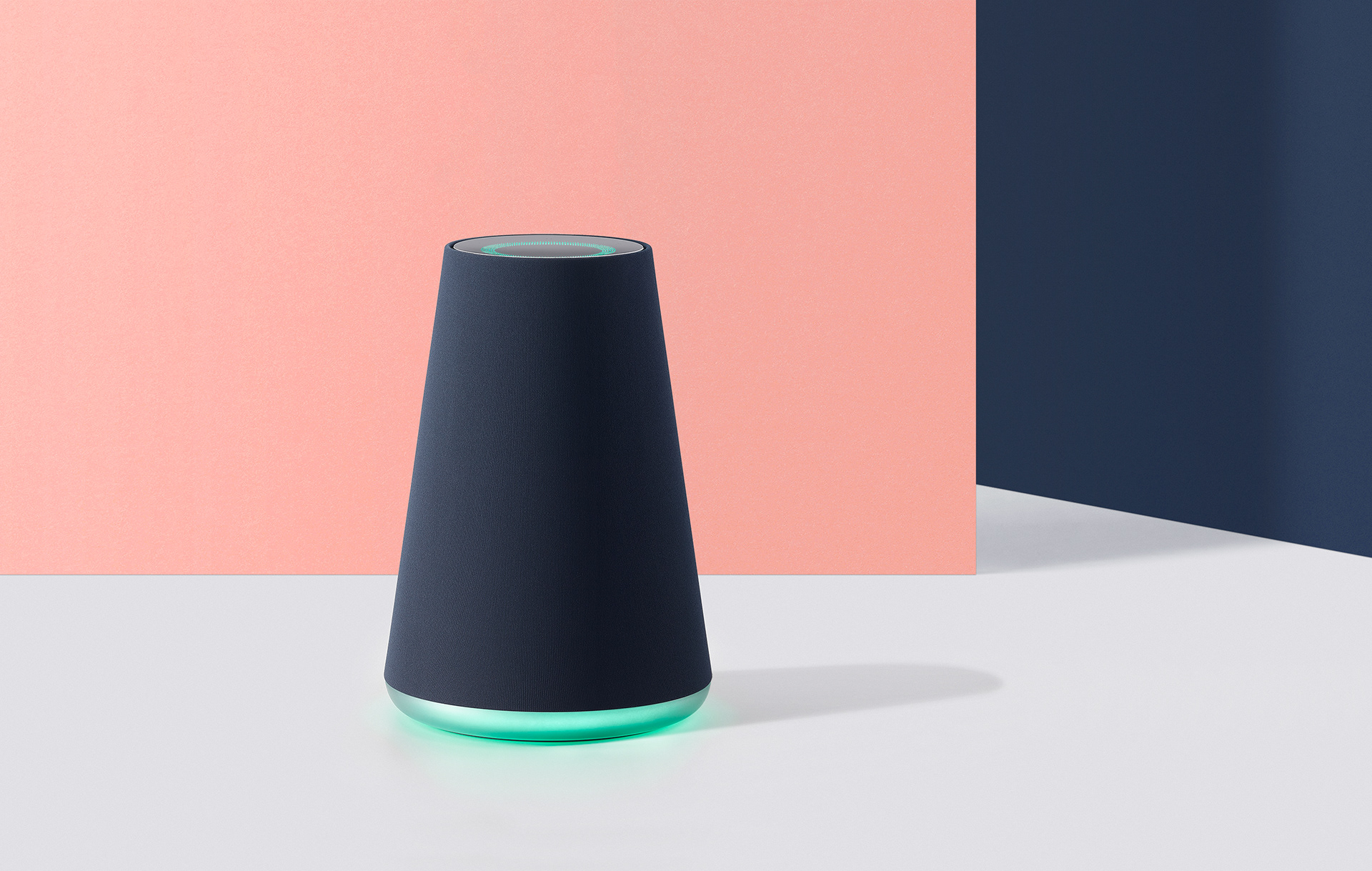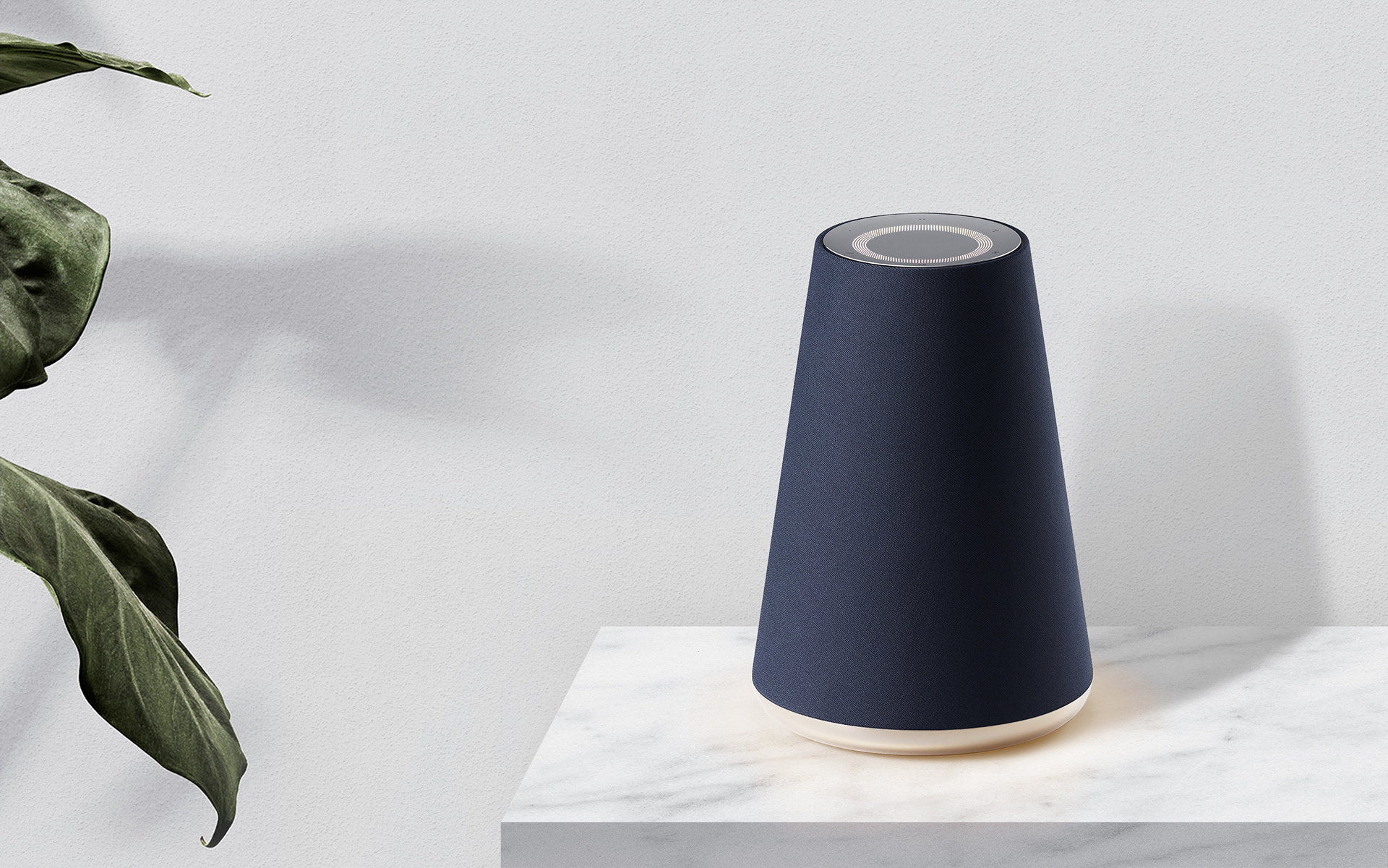 ICONIC DESIGN, OPTIMIZED FOR THE SOUND PERFORMANCE


The iconic cone shape is optimized for the sound performance. The heavy modules such as woofer and battery are located at the bottom and the lightweight tweeters are at the top side. It lowers the center of gravity and makes sound better. The circular shape is for improving the performance of far-field voice recognition in any direction and providing omni-directional sound.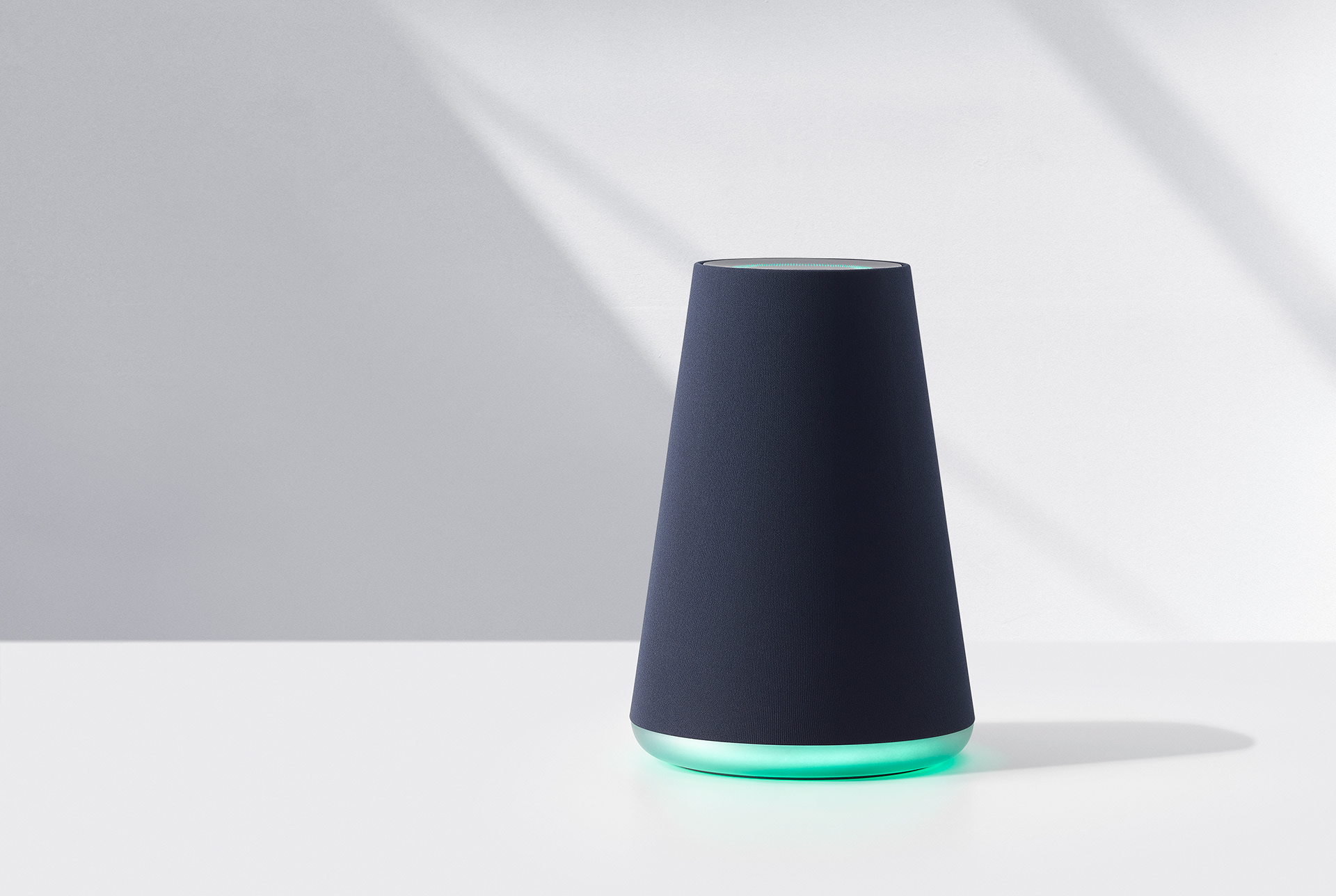 With simple and stable design, it fits well with most interior spaces.
To provide stable feeling in home, the body is covered with fabric and the external parts are minimized for simple appearance.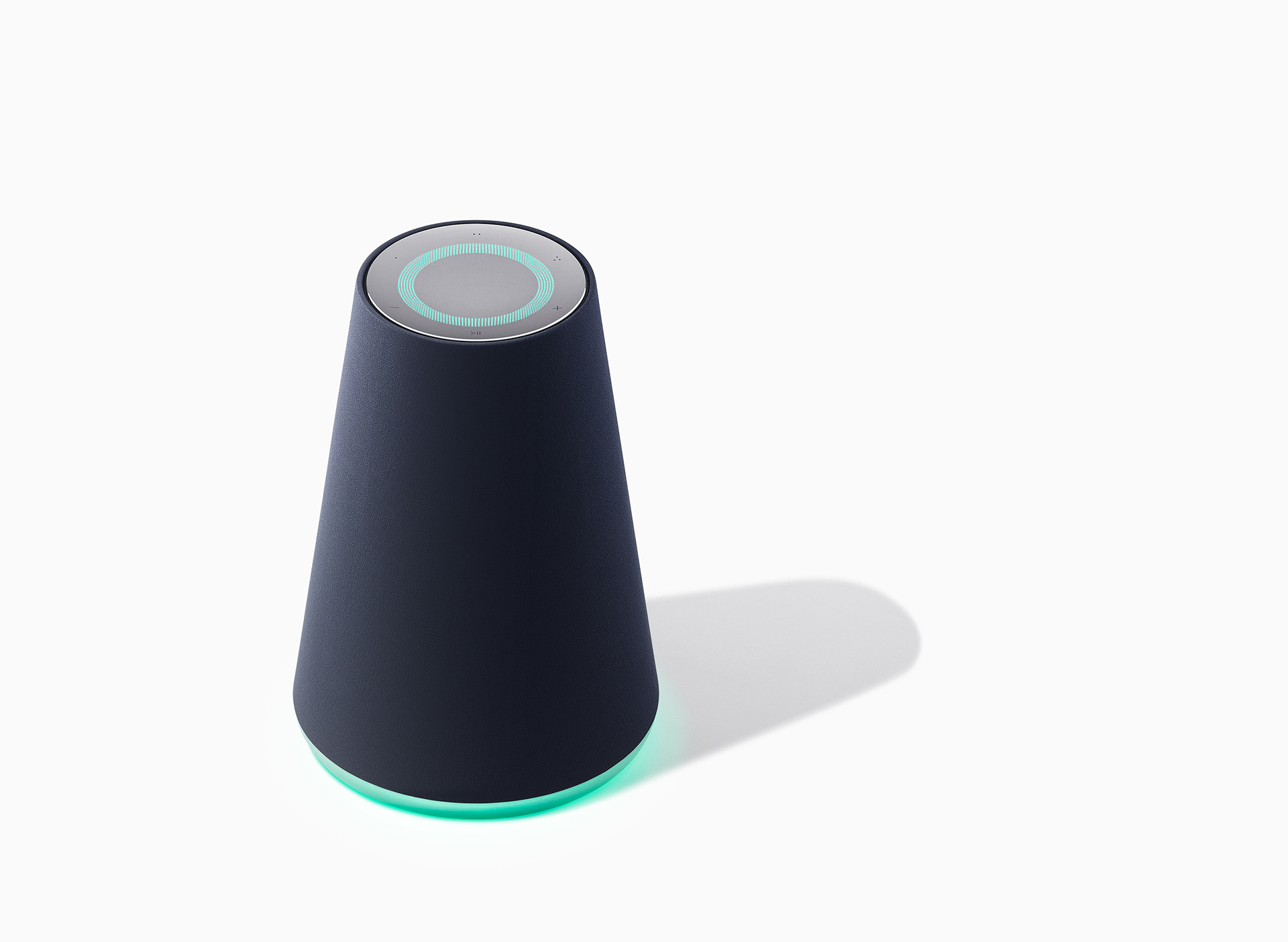 WAVE has a built-in 5000mAh battery and can be used wirelessly for 5 hours,
so users can use it anywhere in home. 
In addition, it can operate TV or air conditioner through 8 IR blasters.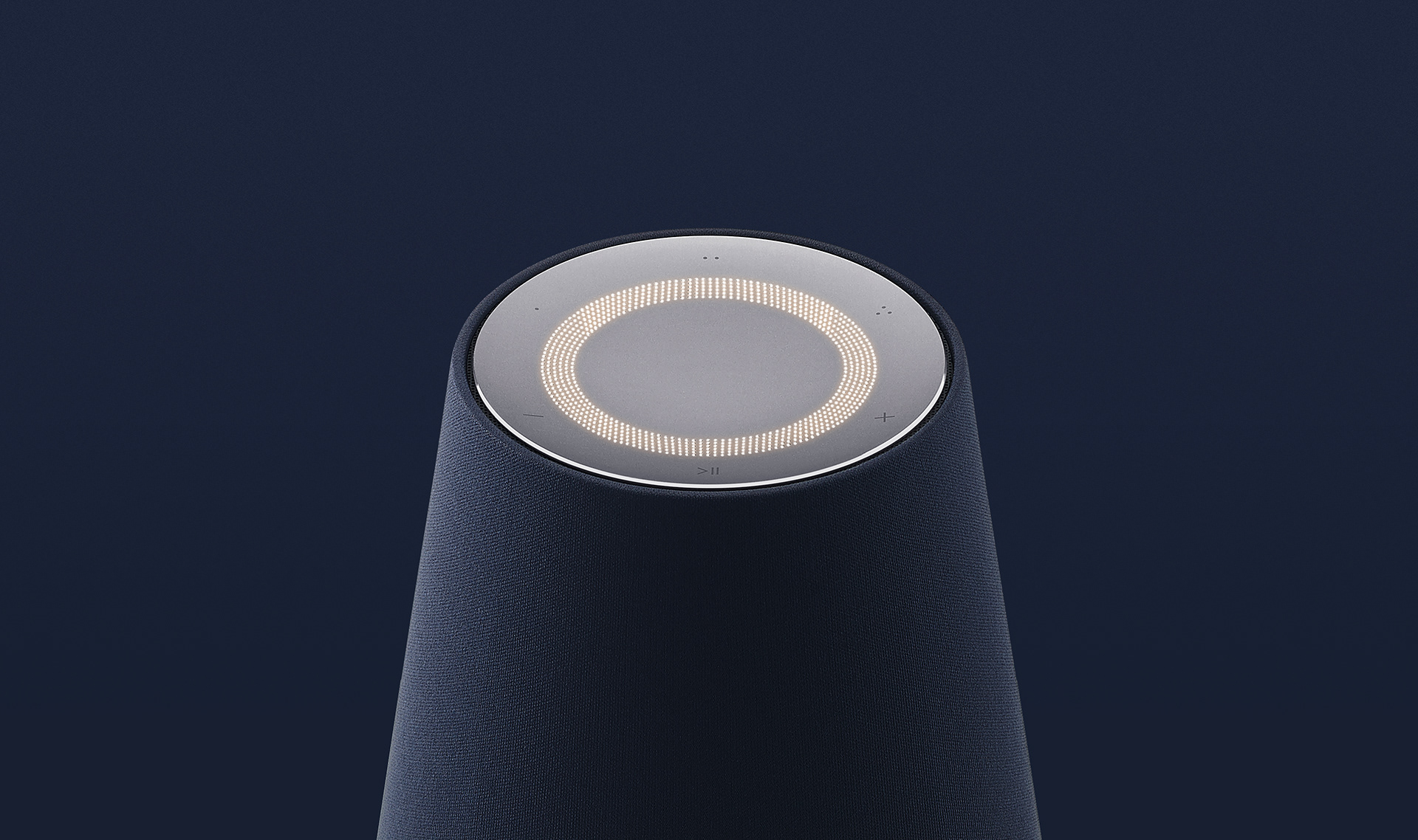 Lights Enriching Interaction

The lights comes out from the fine holes on the top, which create an impression of "Continuation", 
indicate various feedback in communication and enrich the interaction between users and this product.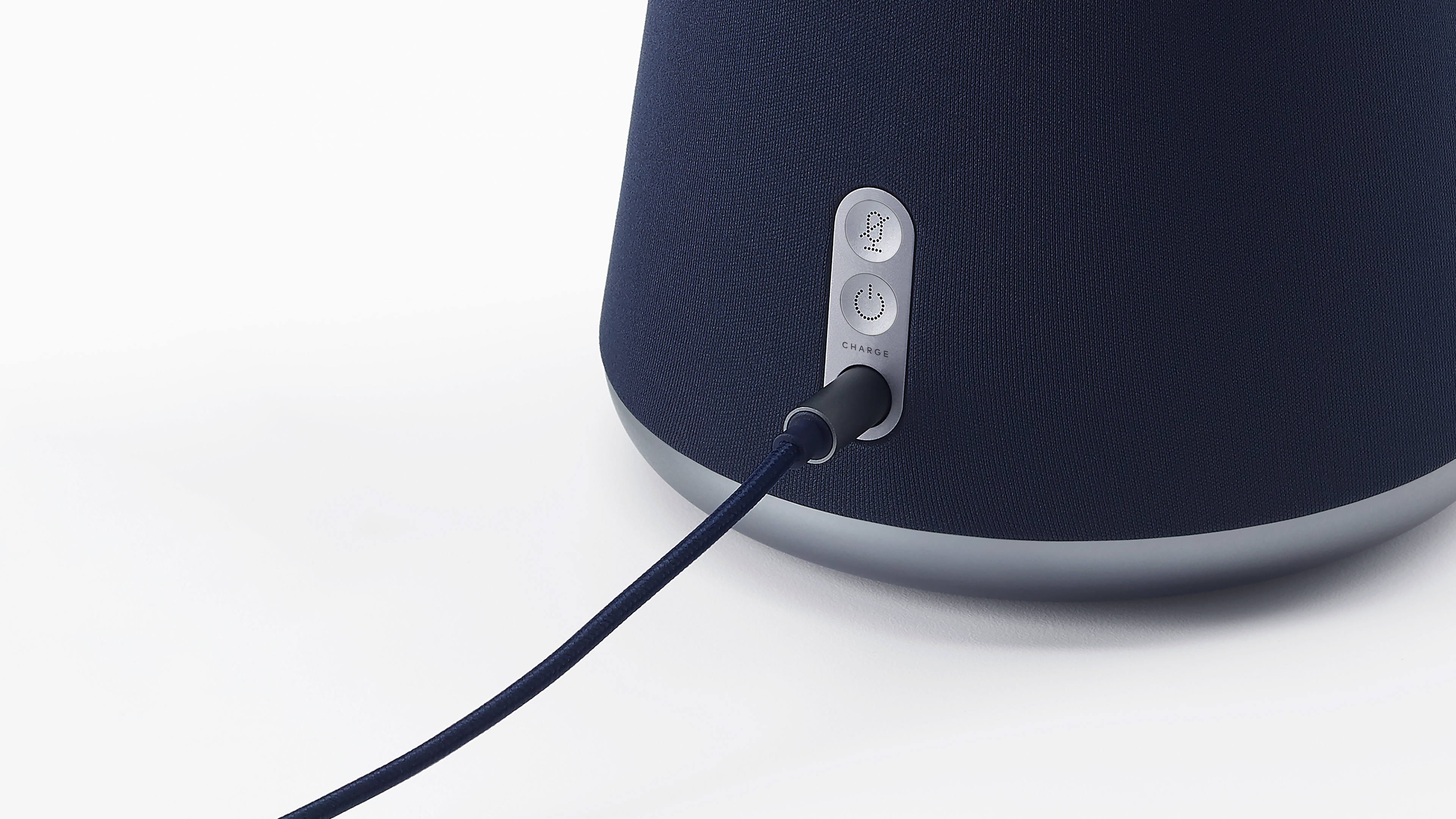 Red Dot Award: Product Design Winner, Germany​​​​​​​​​​​​​​​​​​​​​